BOSS Dungeon
-You can enter The BOSS Dungeon 3 times every day.
-Leaving The BOSS Dungeon Queue doesn't reduce your daily entry.
-Your Entry limit will be reset at 5 am every day.
-You can enter after you reached level 40.
-Each dungeon has different limits on the number of people who can enter and the number of people who can start.
-You cannot make a party if you exceed the specified number.
-After The BOSS Dungeon is cleared, you can get fixed rewards and optional rewards.
-The Boss dungeon of the Dryad Forest can be entered every Tuesday and Thursday from 0 am to 23:59.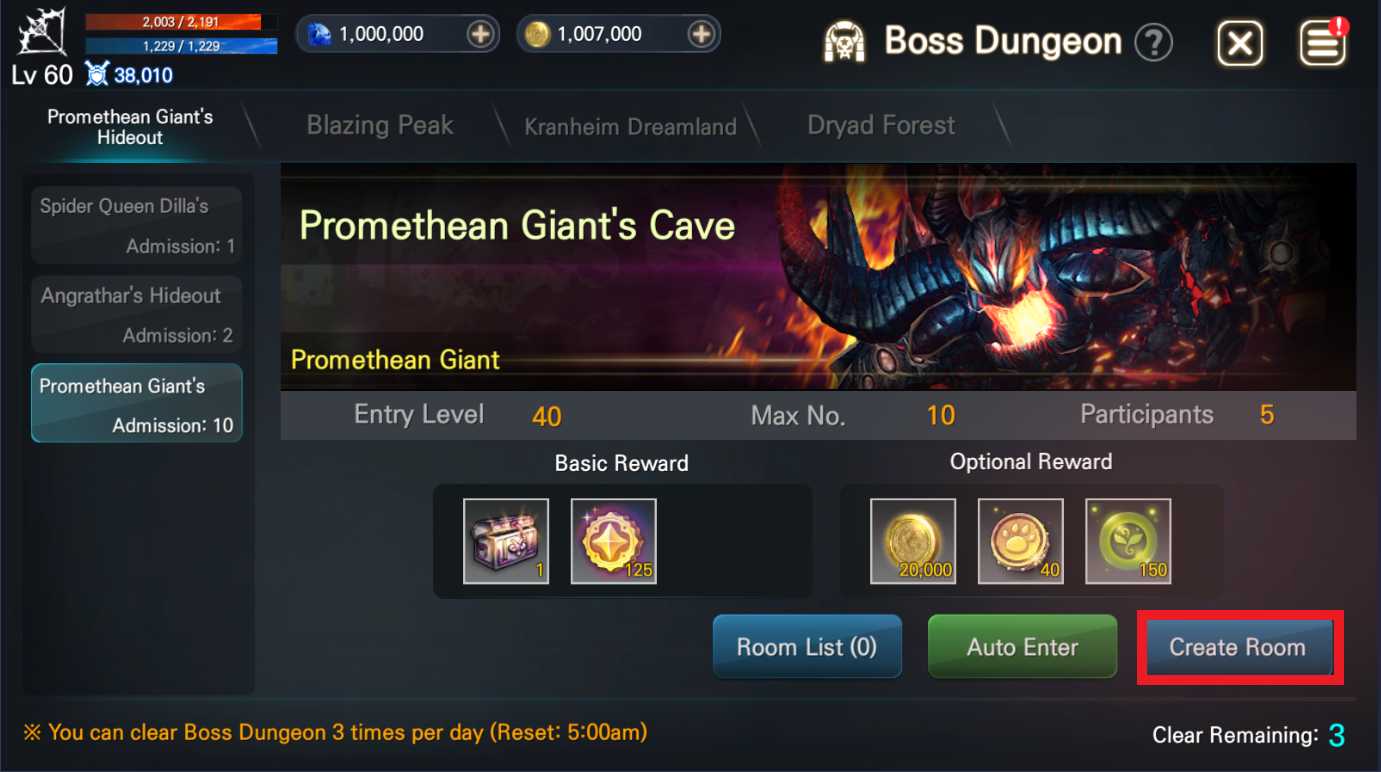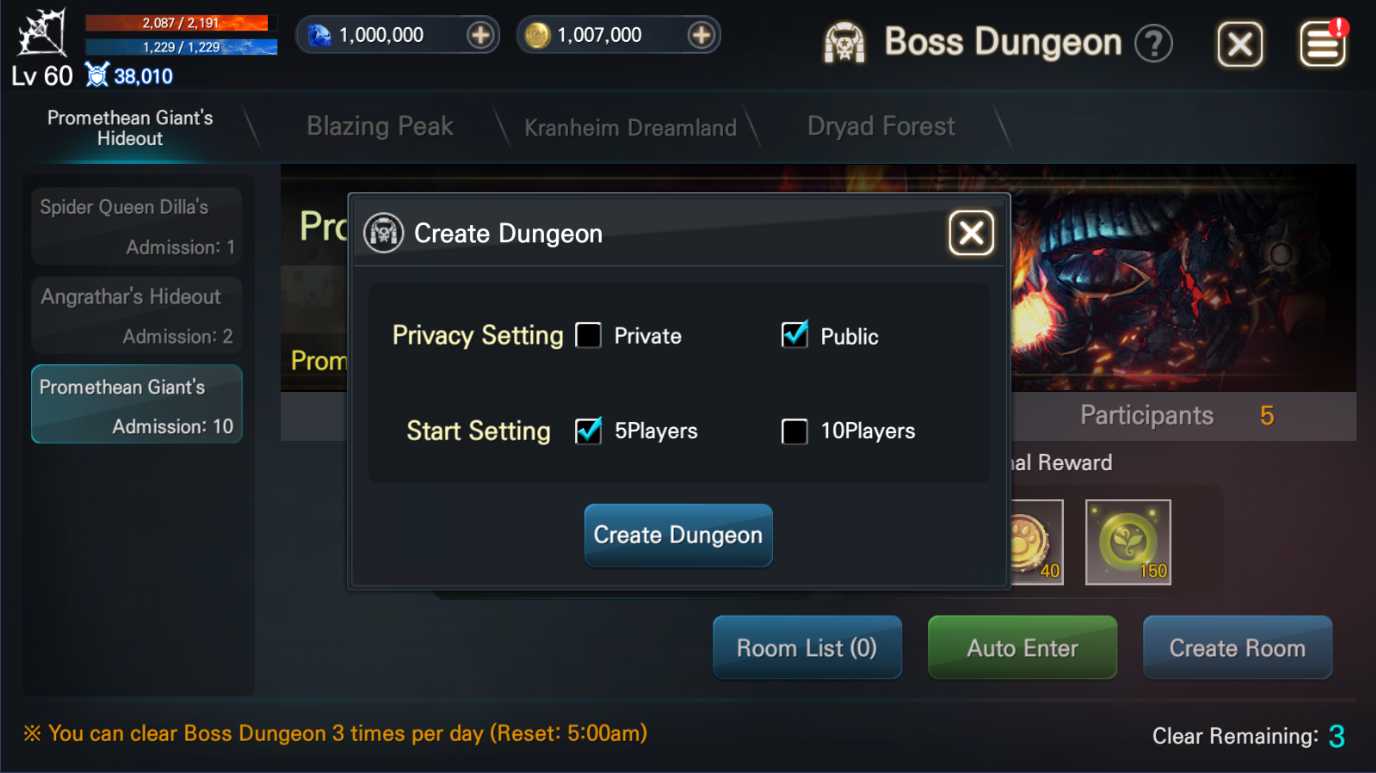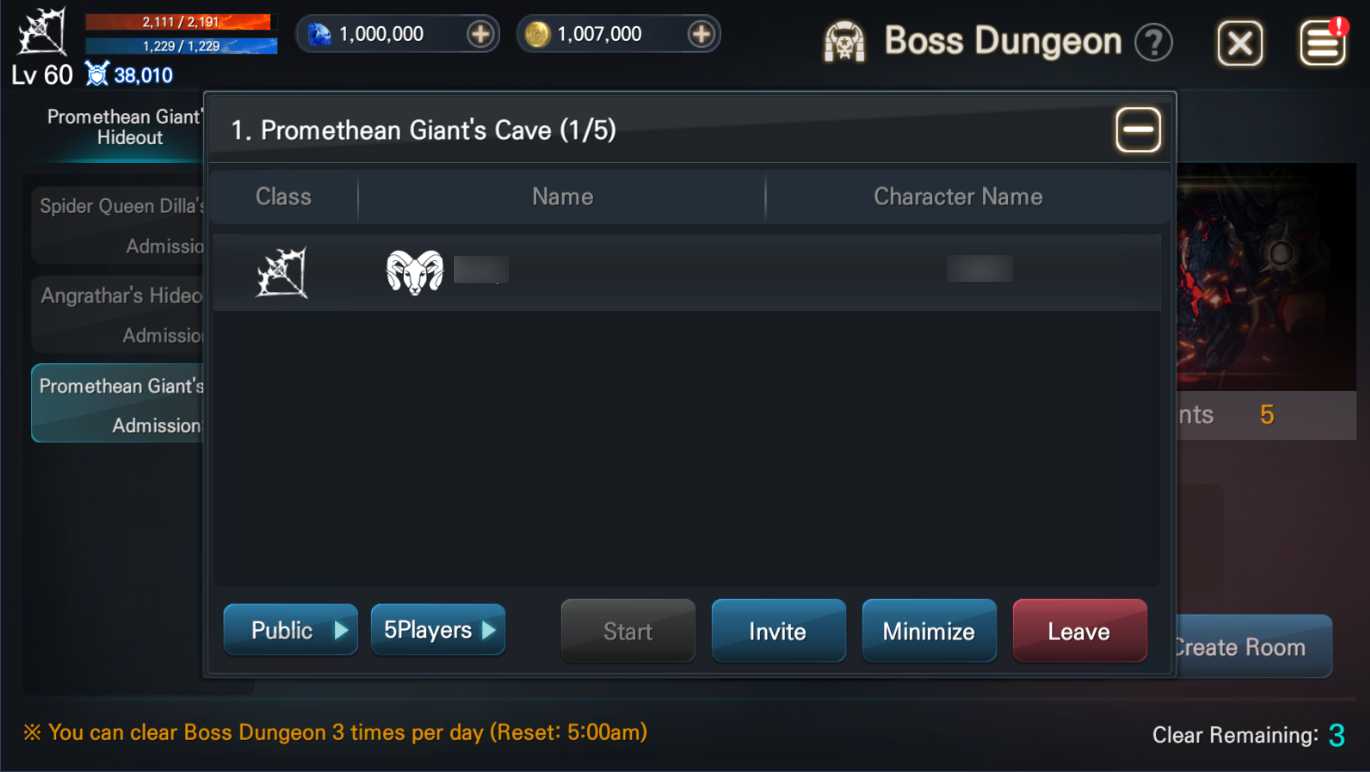 Create a room
-When the BOSS dungeon room is created, you can set whether to make it public or not.
-In the case of a single dungeon, it is not necessary to recruit other people to enter when creating a room.
-After creating a room, you can invite friends or guild members to enter the instance together.

√Tip
-After creating the room, select the [Minimize] button to easily perform other operations.
-Select the icon next to the mini-map to move to the created room menu table.

Room catalog
-You can confirm rooms created by other players.
-If you have a room you want, you can search by the room number.
-Click the [Update] button to confirm the recently created room.
-If there is room for recruiting players, you can click the [Enter] button to participate.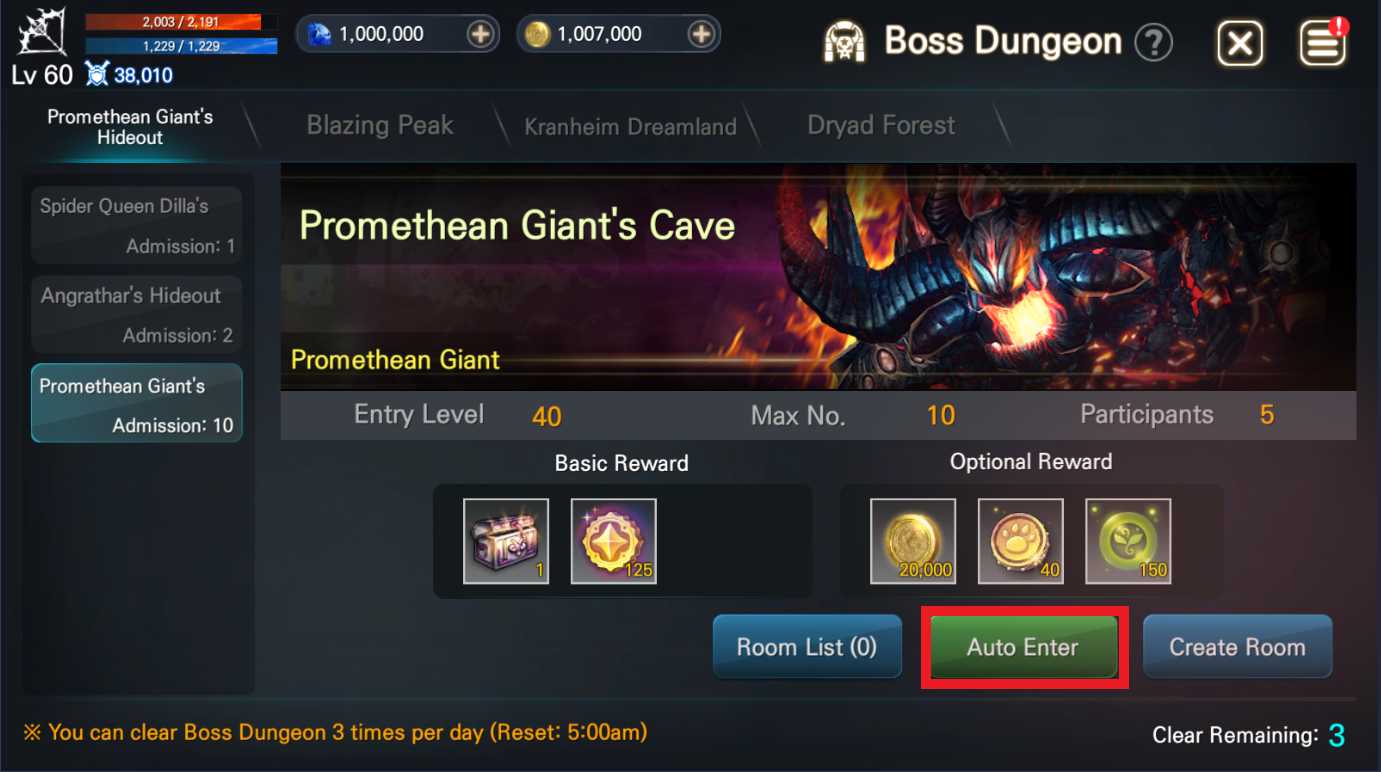 Automatic entry
-When you have created a room, you can use the automatic entry function to directly enter the created room.
-Cannot enter the private room.
-When there is no room created, the automatic entry function will create a new room.

Reward
-When you defeat the BOSS, you can choose a channel for rewards within a certain period.
-Rewards can get fixed rewards and optional rewards.
-Fixed rewards are fixed rewards when clearing BOSS.
-There are 3 ways to choose rewards to get one each, and one way to get 3 times the reward.
-Choose the reward you want to get 3 times the reward.
-After re-selecting rewards, you will get 1 of 3 rewards.