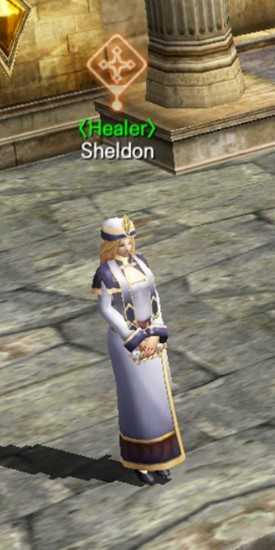 Healer
- When a character dies due to PvP, PvE, etc., a death penalty will be applied.
- Death penalty can be recovered through the Healer NPC.
- The Healer NPC can be used in the city or village.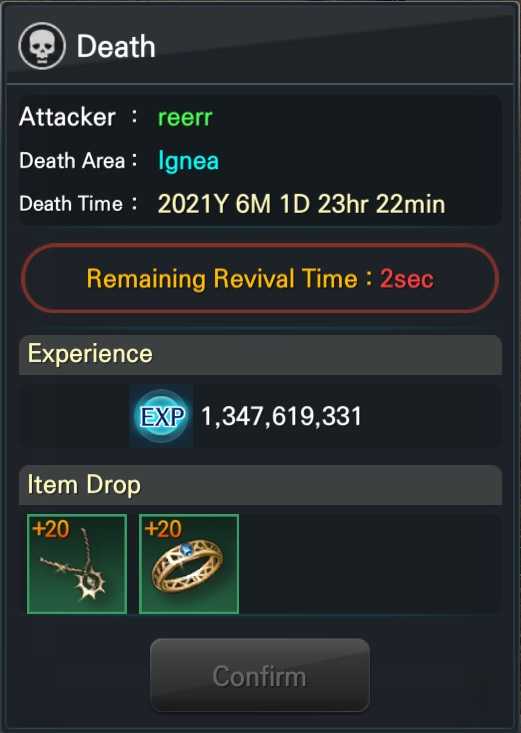 Death
- When a character dies, death-related information and death penalties can be confirmed.
- Death information allows you to view attacker, area, time, lost exp, and item drop information.
- Select the Confirm button and move to the village.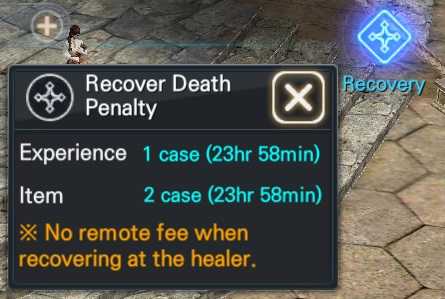 Death Penalty
- A character will receive a death penalty when he or she dies.
- Death penalty information can be confirmed in the [Recovery Tips] menu in the upper right corner of the screen.
- Death penalty cannot be restored after 24 hours of death.
- The repair can be done through the healer NPC.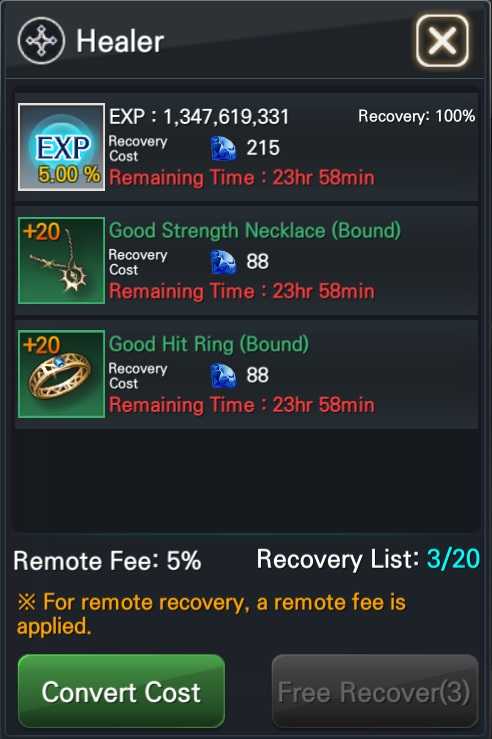 Free recovery from death penalty
- Restores 100% of the death penalty for free.
- Free recovery times are reset every day at 5am.
- The number of free recovery times will be different according to the 5 phase levels. (Updated daily at 5:00 a.m.)
> Lawful : 5 times
> Good : 4 times
> Neutral : 3 times
> Evil : 2 times
> Lawless : 1 times