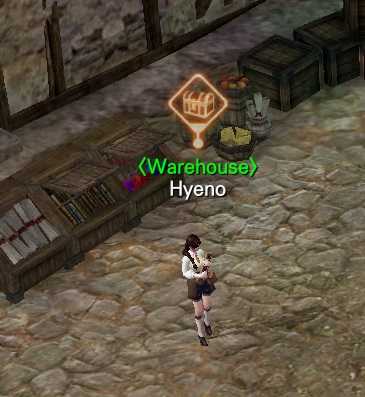 Warehouse
- A system that allows you to keep equipment, consumption items, and other items.
- The Warehouse can be shared with other characters in the same service.
- The Warehouse can be used through the Warehouse NPC in the city or village.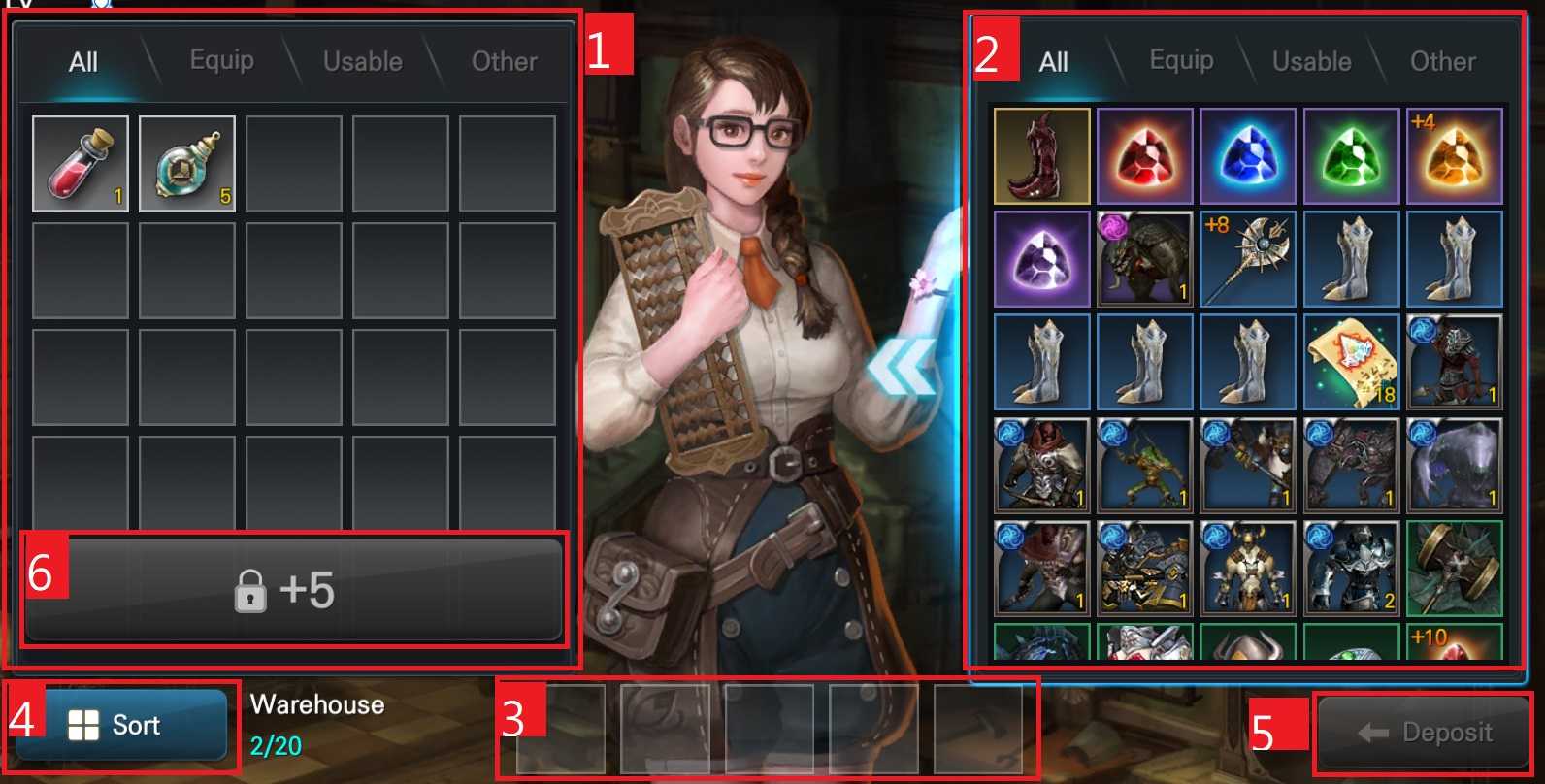 [1]Warehouse area
- The warehouse basically provides 20 slots.
[2]Backpack area
- Show the items in your backpack and click on them to place them in the Warehouse for storage.
[3] The item space available for placing items or finding items in the Warehouse.
[4] A function that automatically arranges the items according to their level and type in the warehouse.
[5] Search or deposit button.
[6] Add button in the Warehouse slots.
- Expanding the Warehouse slots will consume diamonds and can be done up to 150 slots at a time.
- Every 5 slots up to 100 slots consumes 100 diamonds, and every 5 slots up to 150 slots consumes 200 diamonds.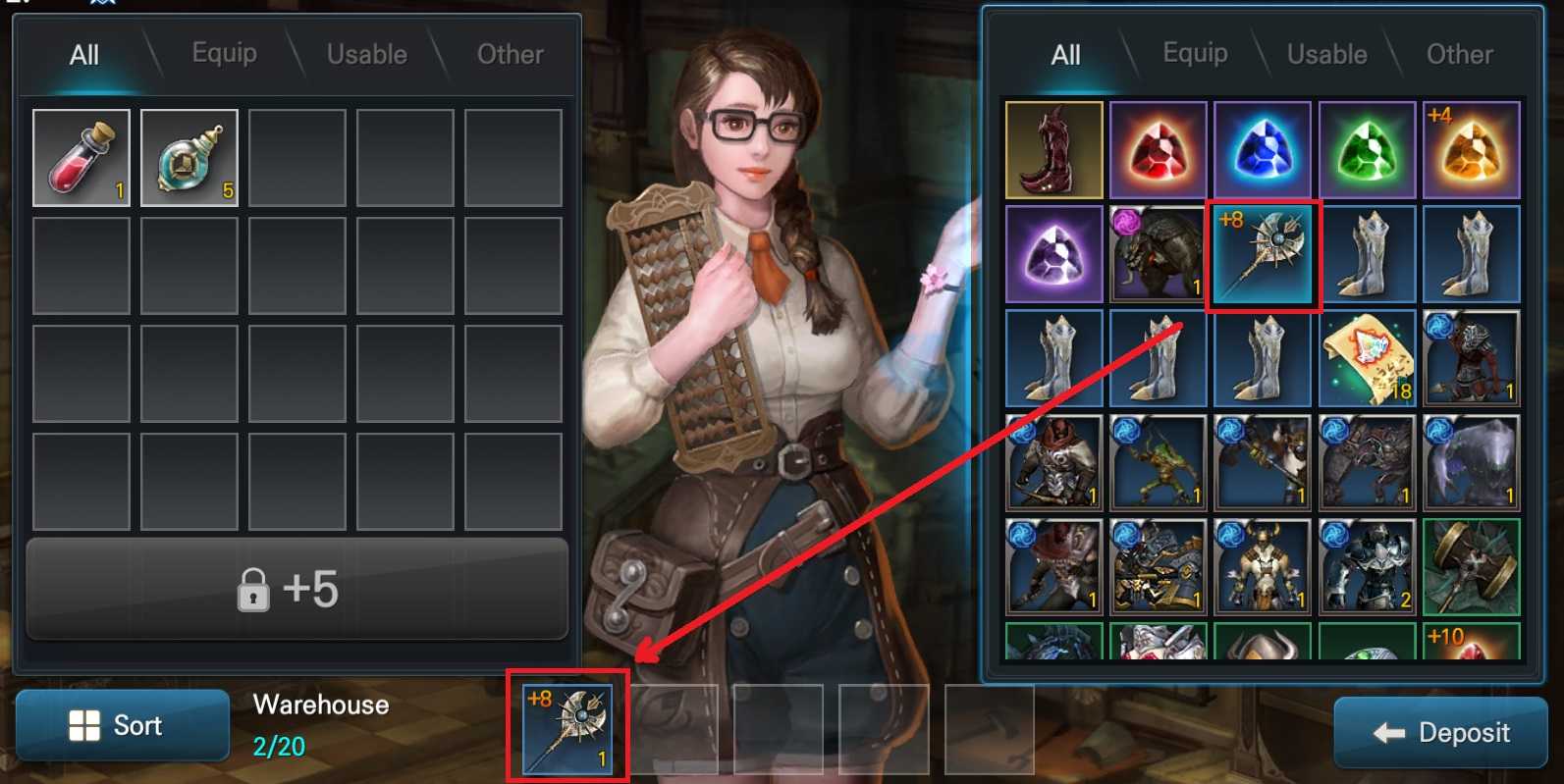 Storing Items
- Select the item you want to check in the backpack area and click the Deposit button.
- Some items cannot be placed in the Warehouse.
- No processing fee will be charged for storing items.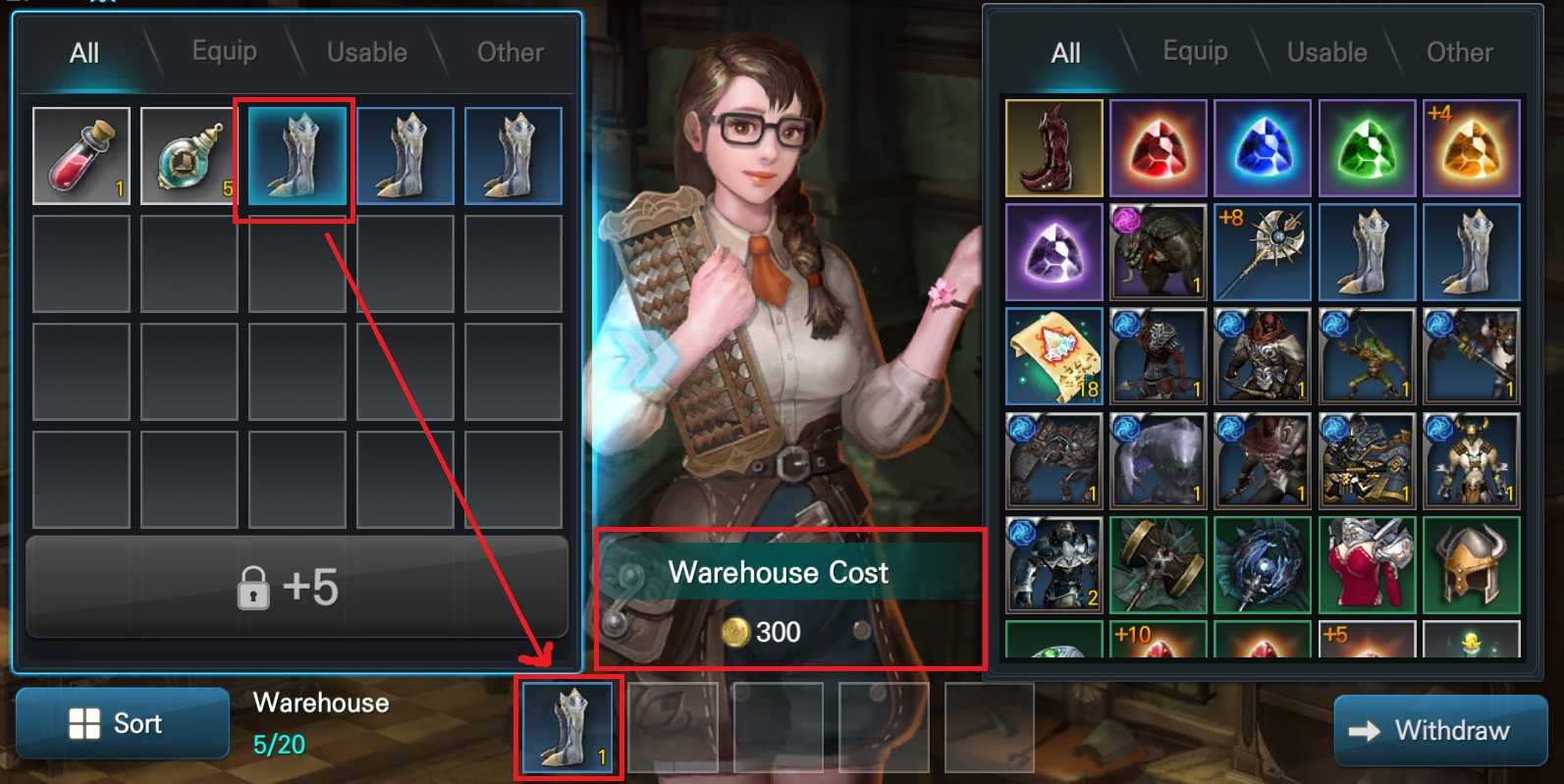 Retrieve items
- Go inside the Warehouse and find the target item by clicking the Retrieve button.
- Retrieval of Warehouse items will incur a processing fee.
- The warehouse fee is 300 gold coins per slot.