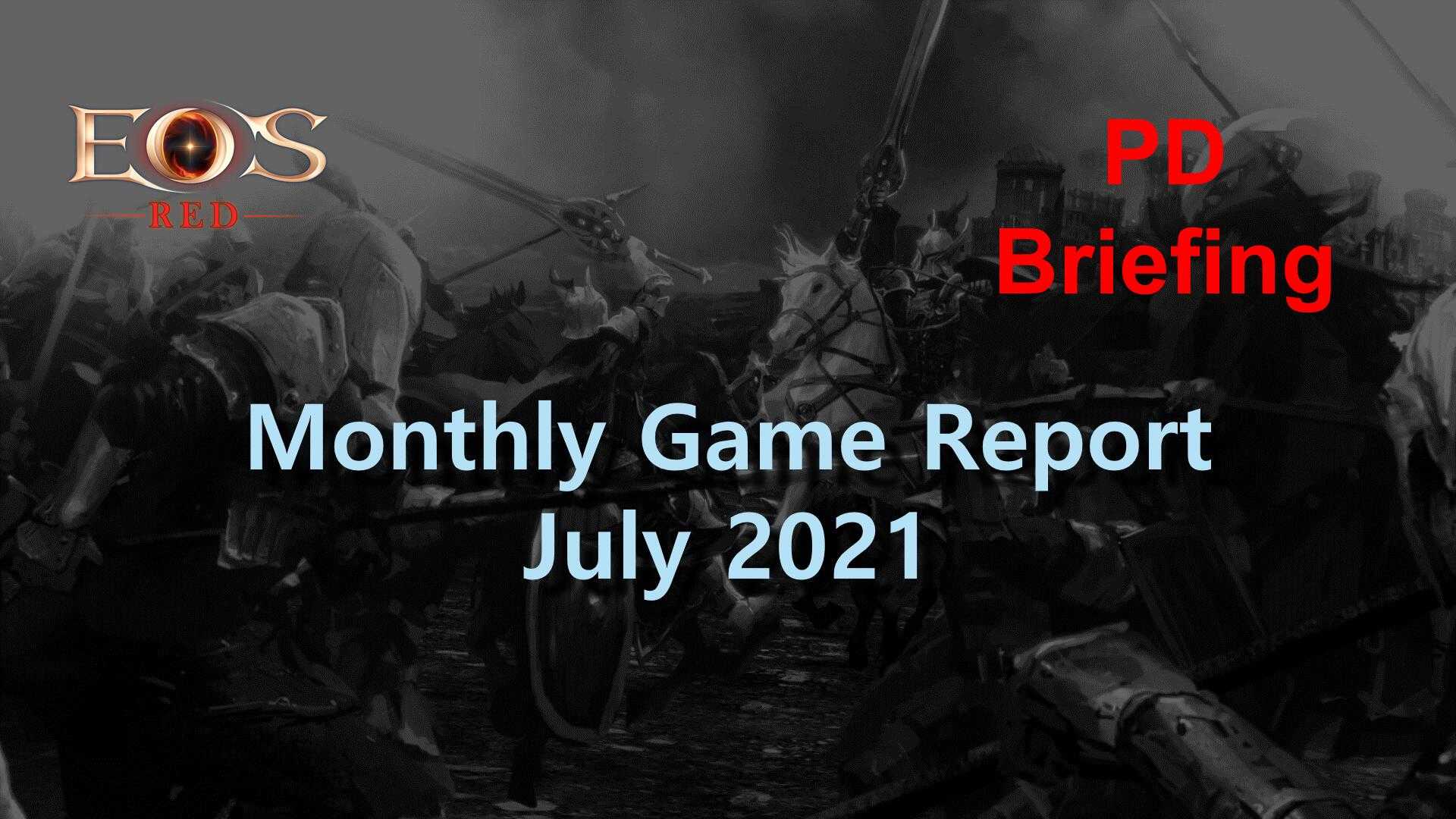 Hello everyone, I'm Kim Ilho, the producer of "EOS RED".
The rainy season in Korea is over, and we are welcoming the summer season now!
The new type of coronavirus also raging again, and it is a period that requires great care.
One month has passed since EOSRED SEA went live. Our R&D team is also preparing for the next update. We will continue to prepare to update high-quality content and richer game projects.This is July 2021 Monthly Game Report.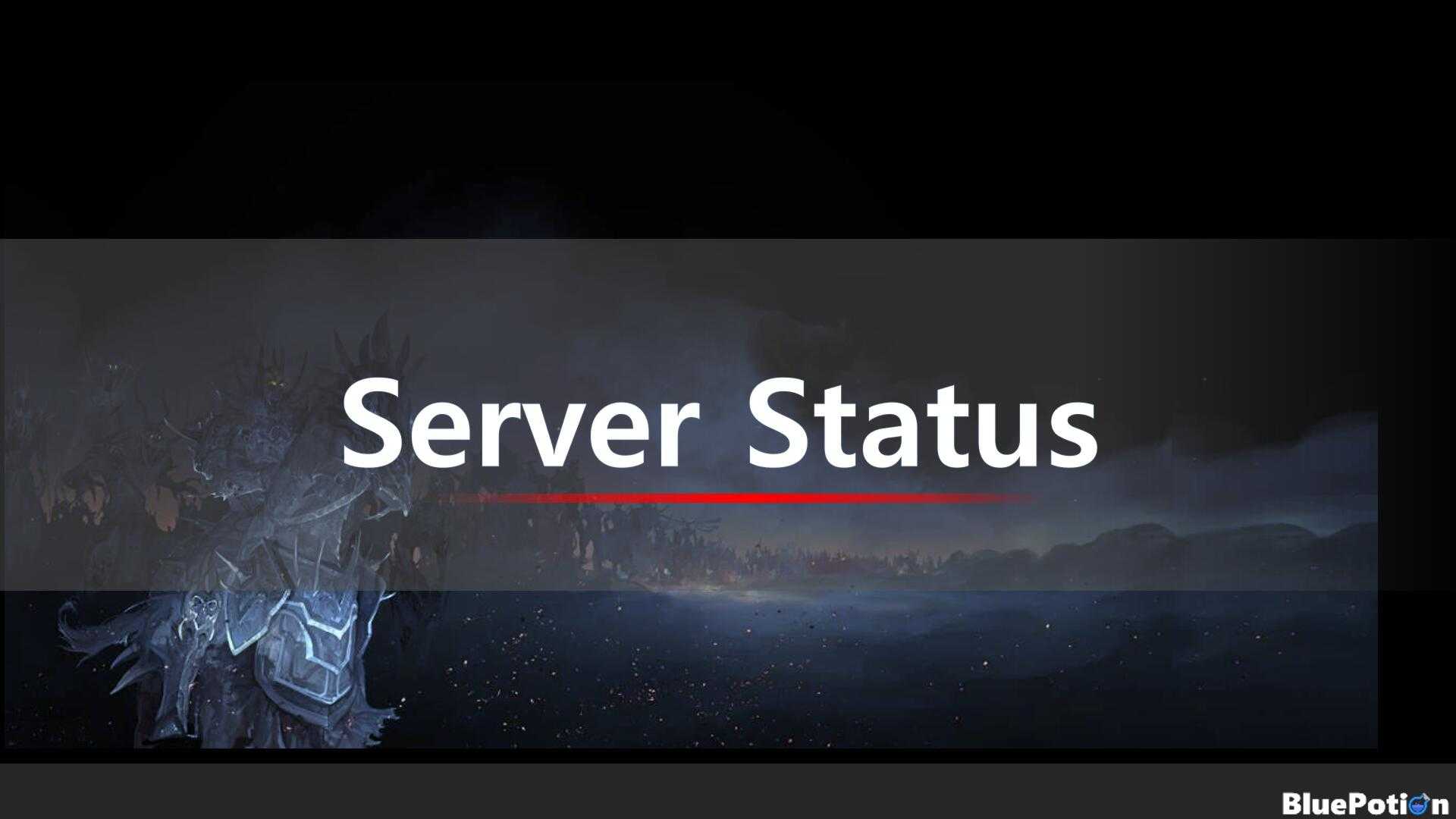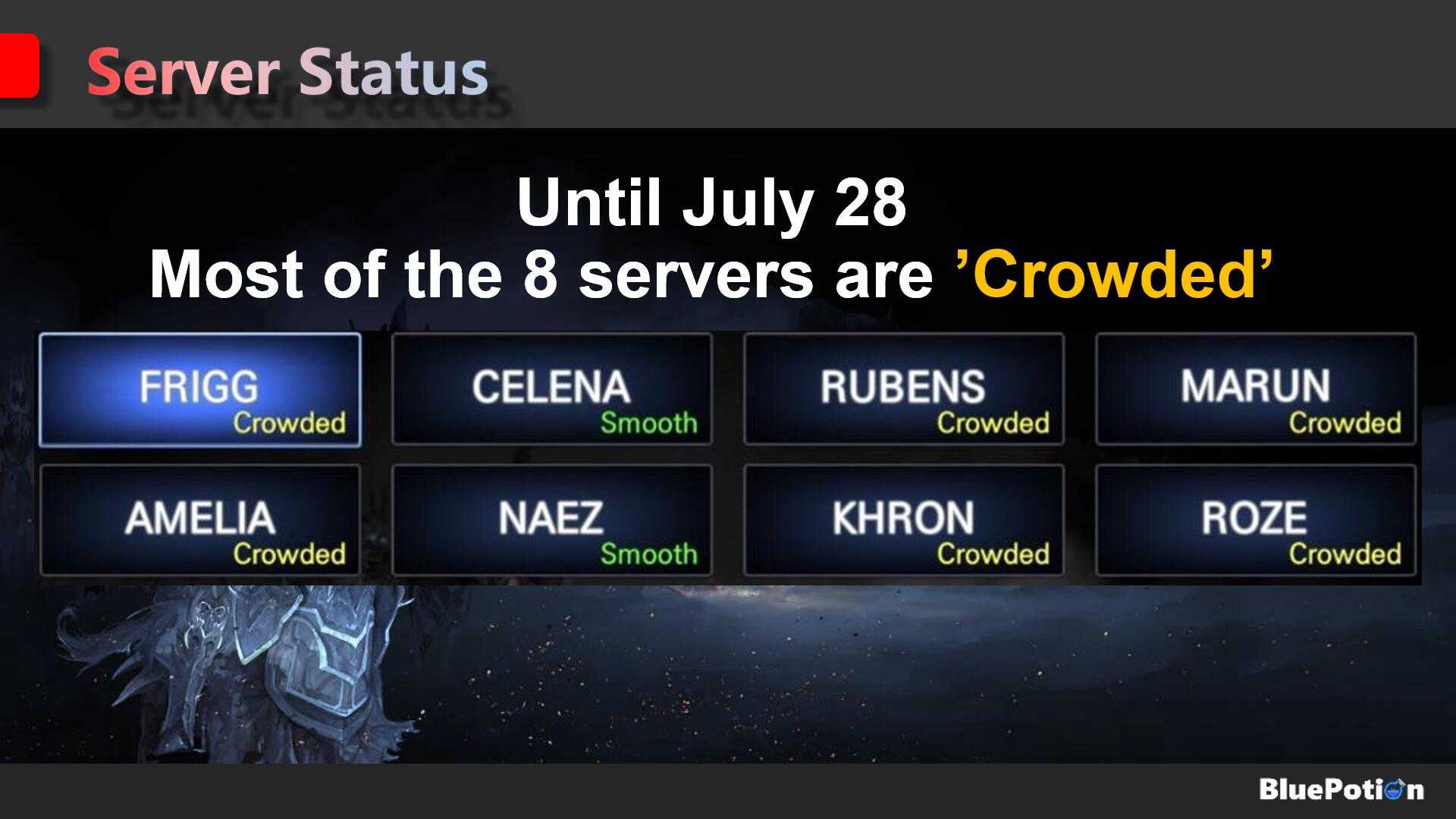 Here is the status of our current server in July 2021. Right now, most of the 8 servers are crowded and operating normally.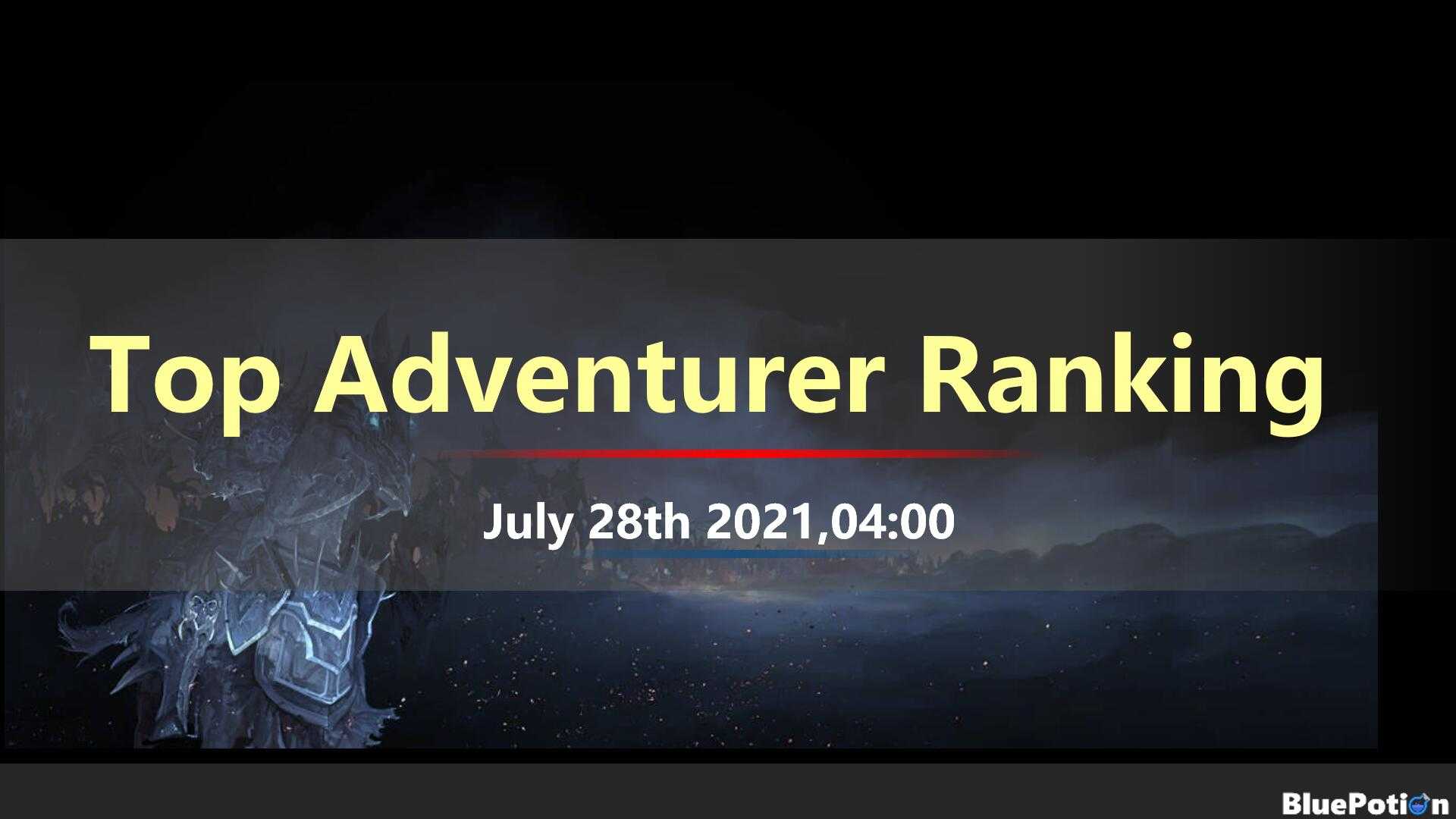 July's Best Adventurers.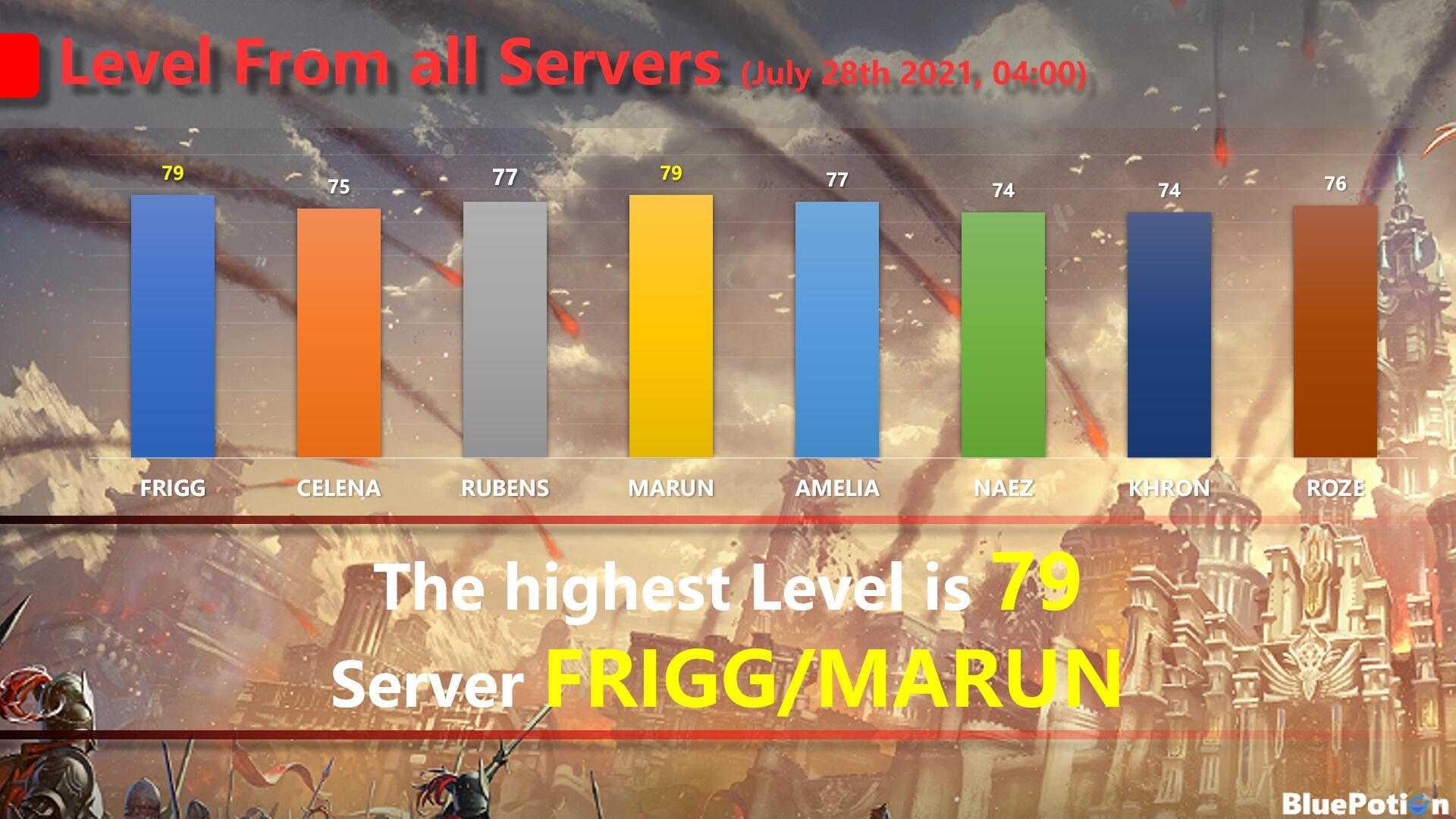 Today we will introduce the status of the Best Adventurer so far in July.
Let's start with the status of the highest level from all servers.
The highest level for this month is level 79, which was achieved on "FRIGG" and "MARUN" servers. Congratulations!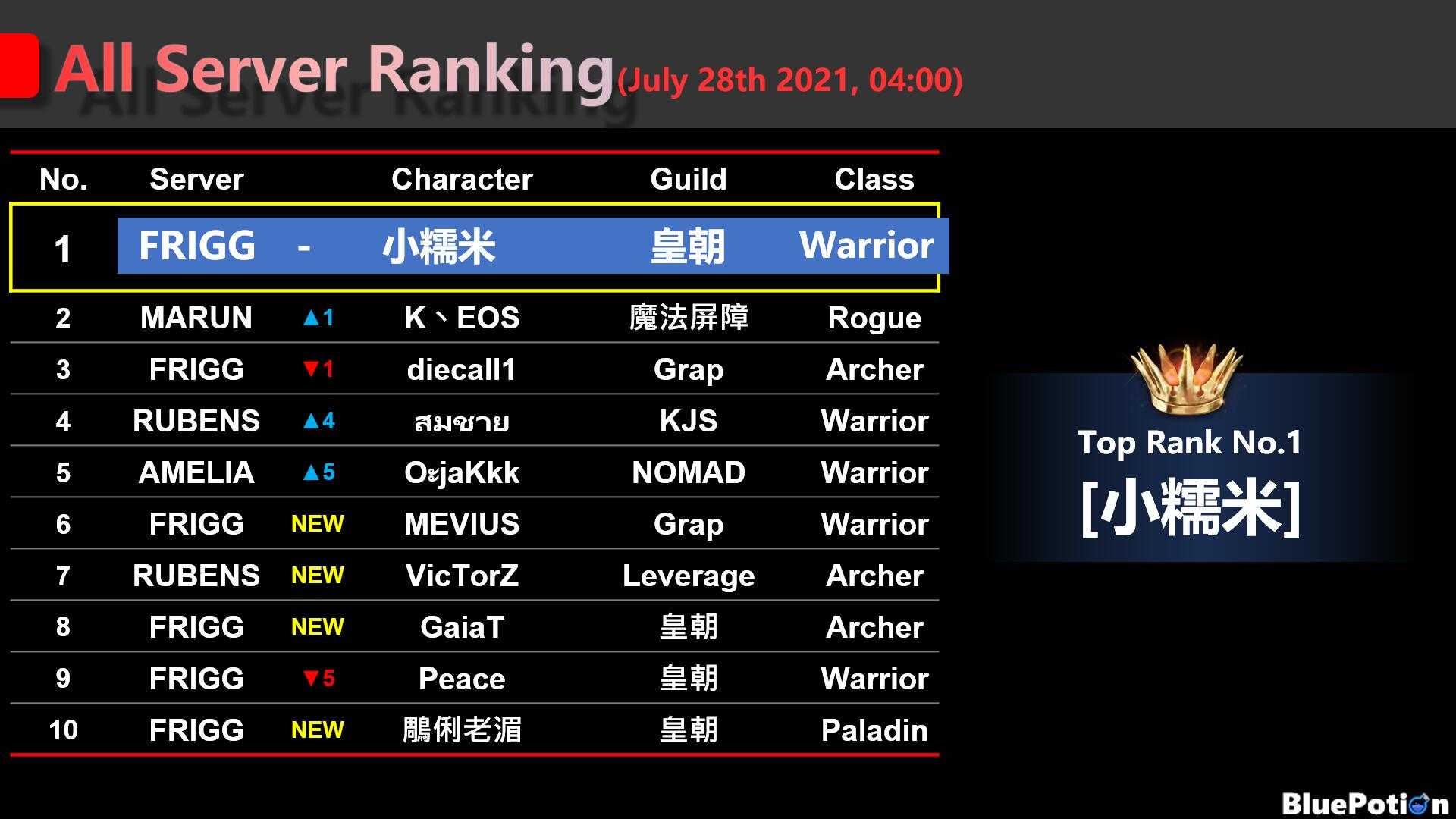 Next is Ranking from all Servers.
The number one in terms of experience value is "小糯米" from "FRIGG" server.
The second place is "K, EOS" also from "MARUN" server,
and the third place is "diecall1" from "FRIGG" server.
Congratulations to become the Top 3 adventurers!
Base on the 10 top players' ranks, the current distribution of each class is
50% Warriors, 30% Archers, 10% Rogues and 10% Paladins.
Last month the Rogue had a high percentage, but it seems this month more warriors are pushing to the Top.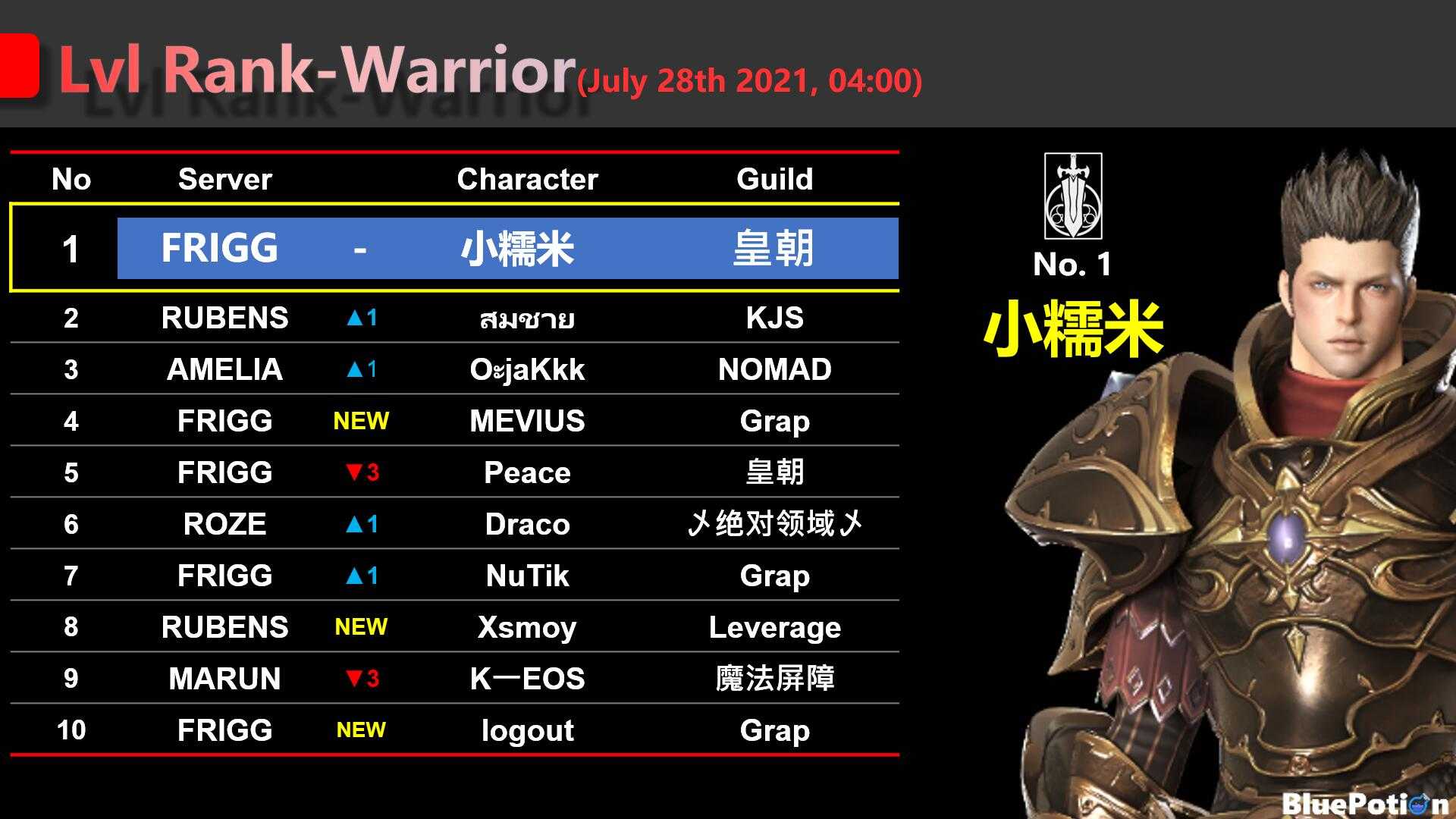 Next, is the current status of the highest level of each Class.In The Warrior Class Categories,
"小糯米" of "FRIGG" server still protect its first place!
"สมชาย" of "RUBENS" server took second place,
and "OะjaKkk" of "AMELIA" server took third place.
Congratulations to Become Top 3 Warriors!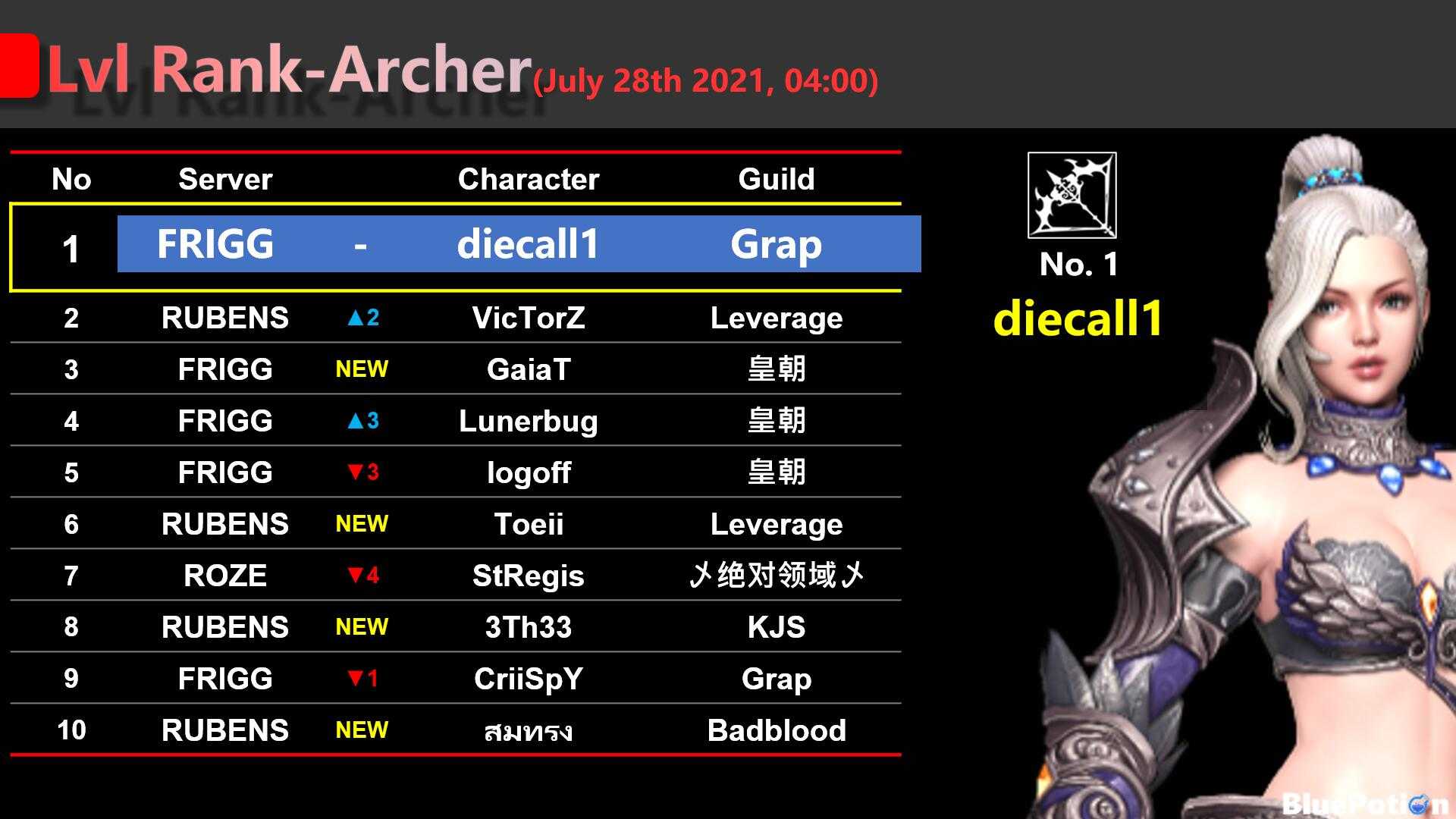 In the Archer Class Categories,
"diecall1" of "FRIGG" server still protect its first place!
"VicTorZ" of "RUBENS" server took second place,
and "GaiaT" of "FRIGG" server took third place.
Congratulations to Become Top 3 Archers!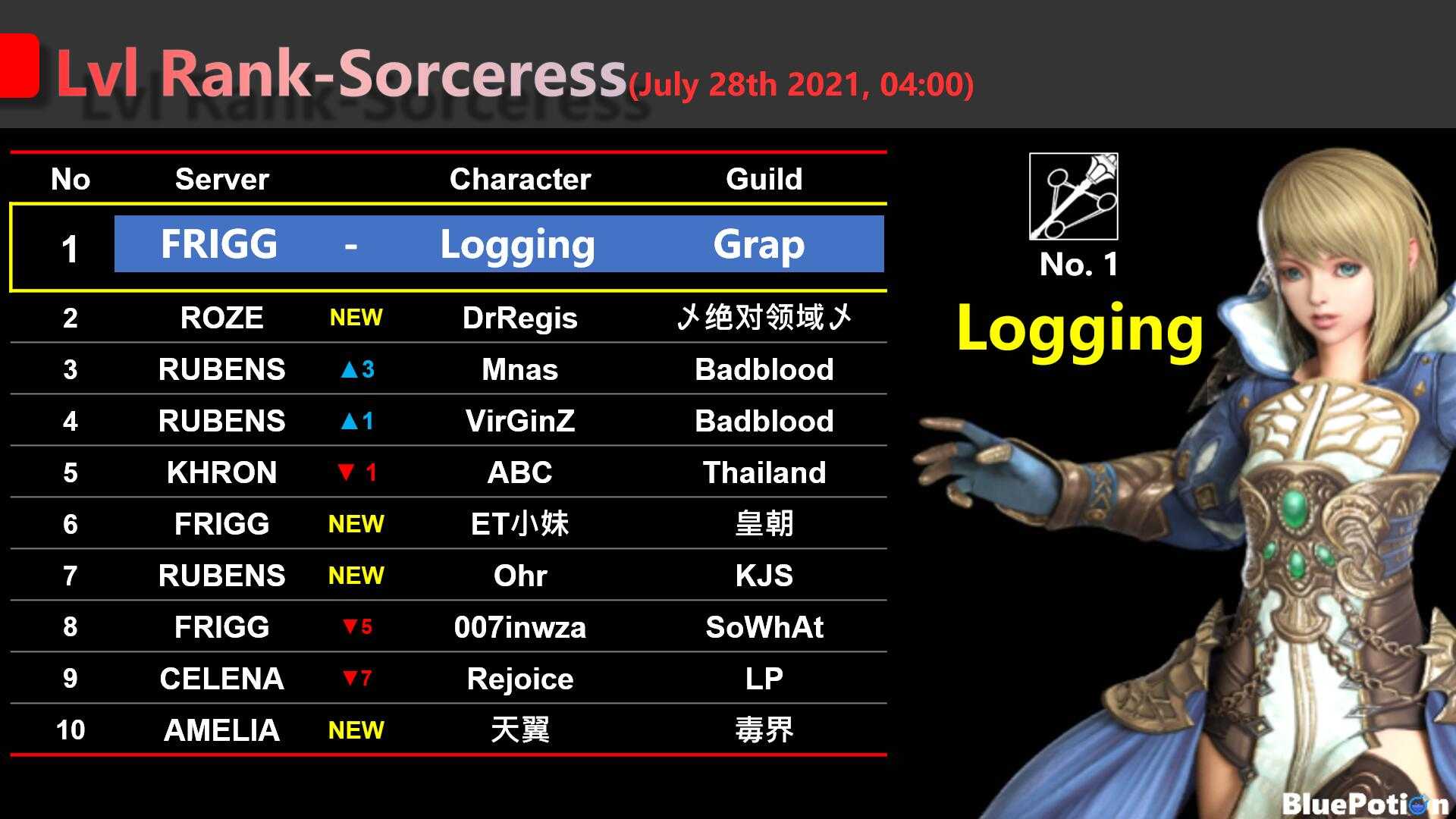 In the Sorceress Class Categories,
"Logging" of "FRIGG" server still protect its first place!
"DrRegis" of "ROZE" server took second place,
and "Mnas" of "RUBENS" server took third place.
Congratulations to Become Top 3 Sorceress!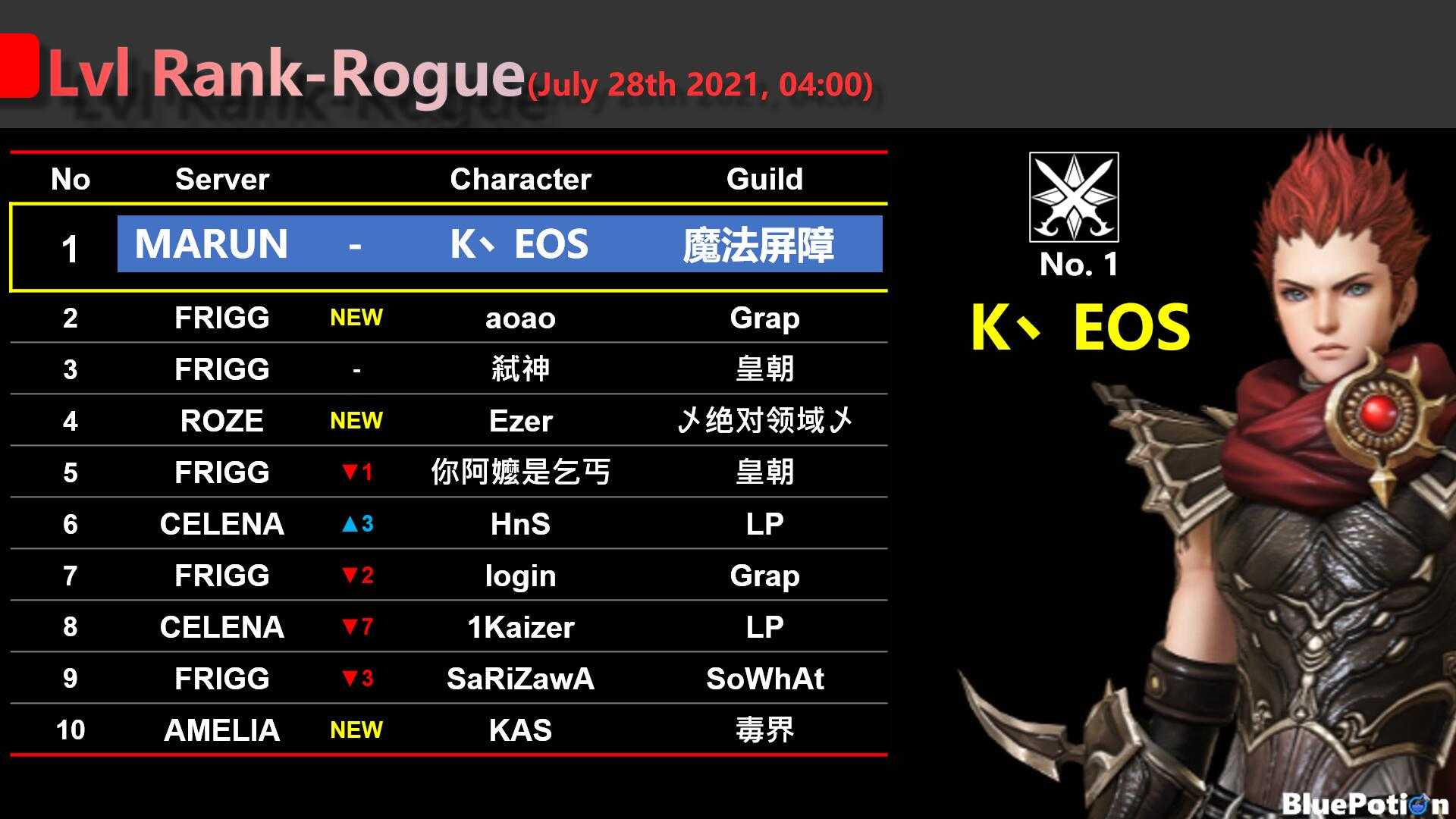 In the Rogue Class Categories,
"K丶EOS" of "MARUN" server still protect its first place!
"aoao" of "FRIGG" server took second place,
and "弒神" of "FRIGG" server took third place.
Congratulations to Become Top 3 Rogues!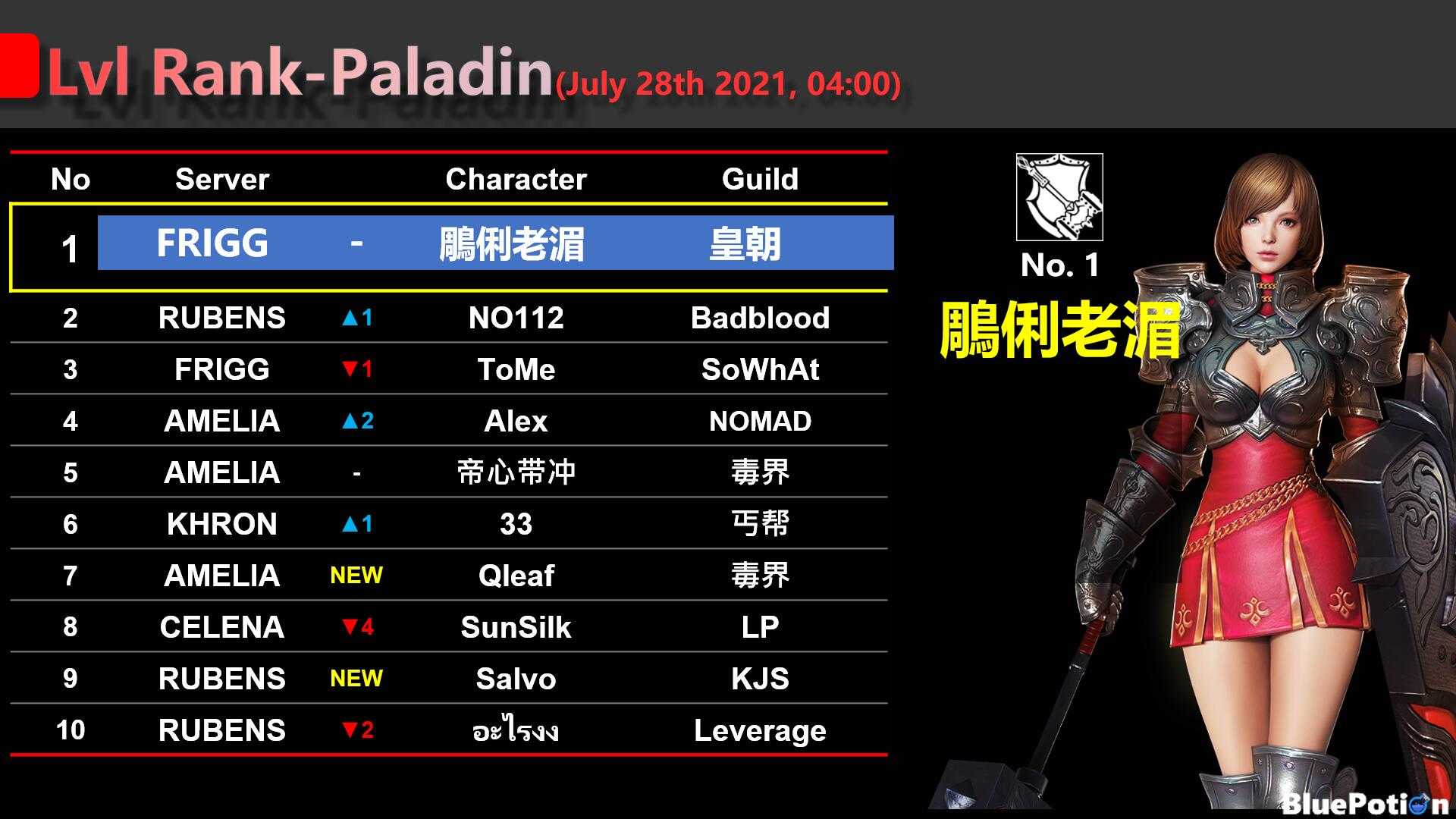 In the Paladin Class Categories,
"鵰俐老湄" of "FRIGG" server still protect its first place!
"NO112" of "RUBENS" server took second place,
and "ToMe" of "FRIGG" server took third place.
Congratulations to Become Top 3 Paladins!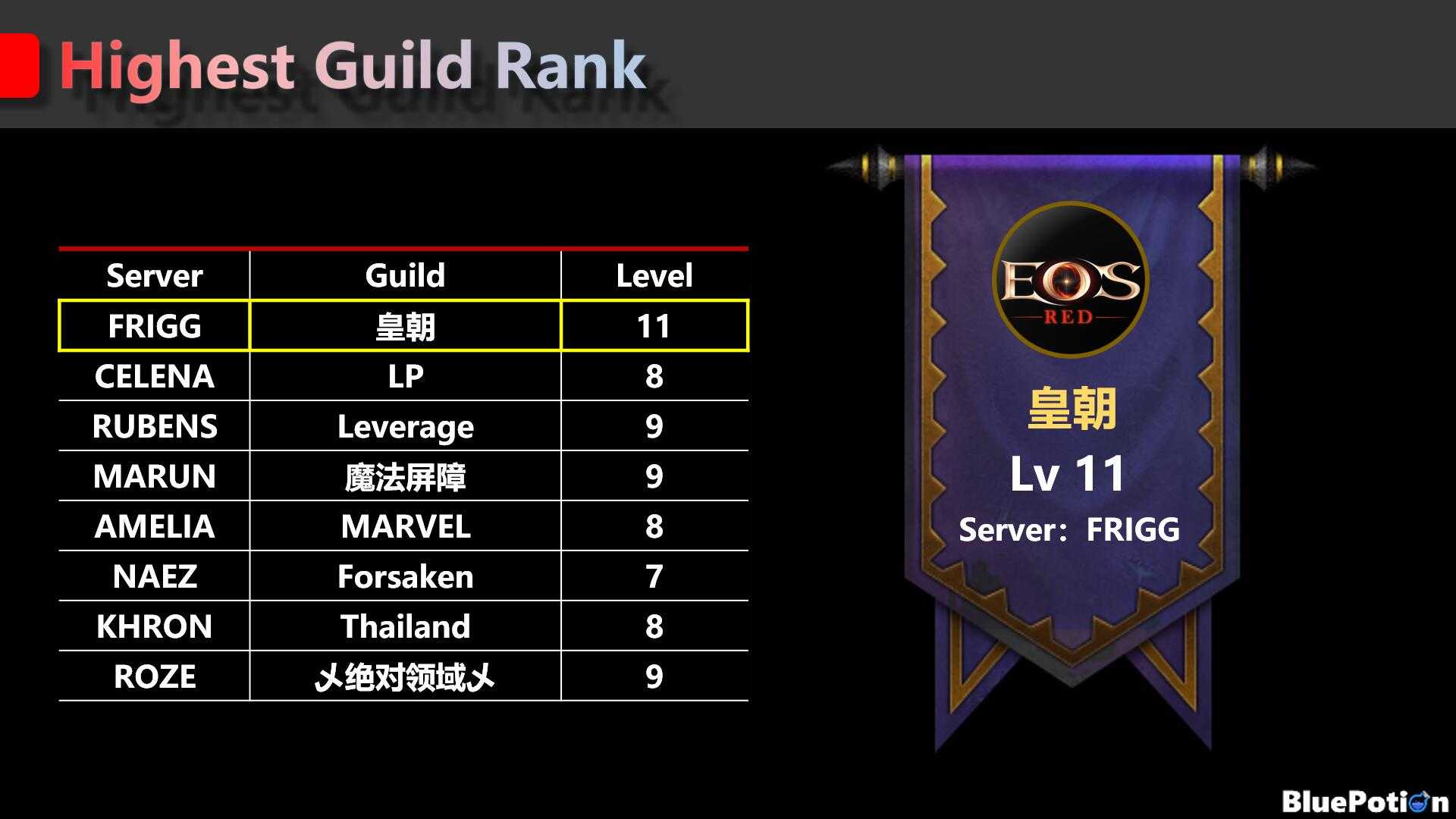 The last part of the ranking is based on the experience value of the guild from all servers.
The "皇朝" guild of the "FRIGG" server reaches level 11.
The members of the guild are strong and cooperate seamlessly. Congratulations on achieving the highest level Guild in EOS RED.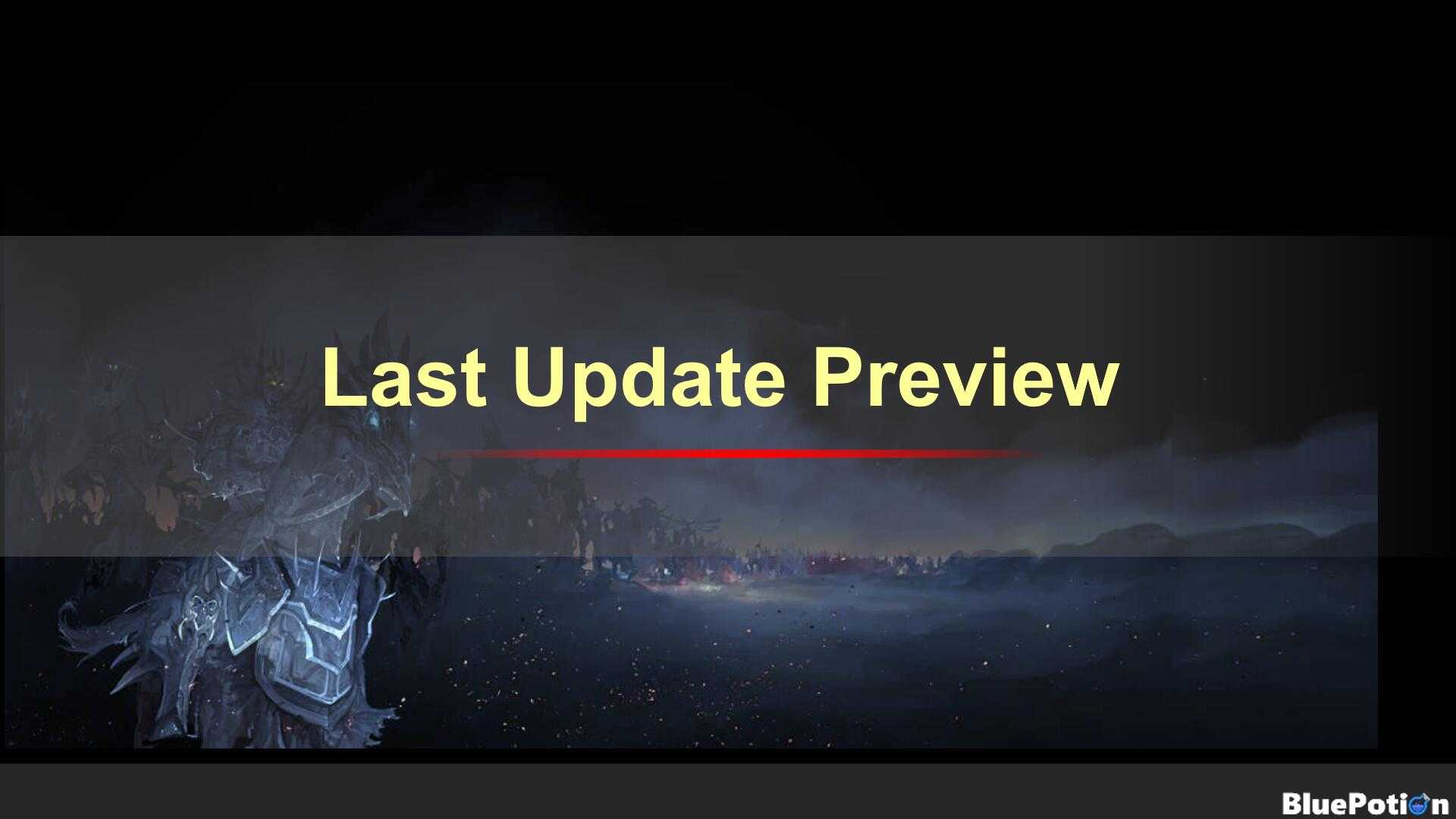 Let first see our past updates.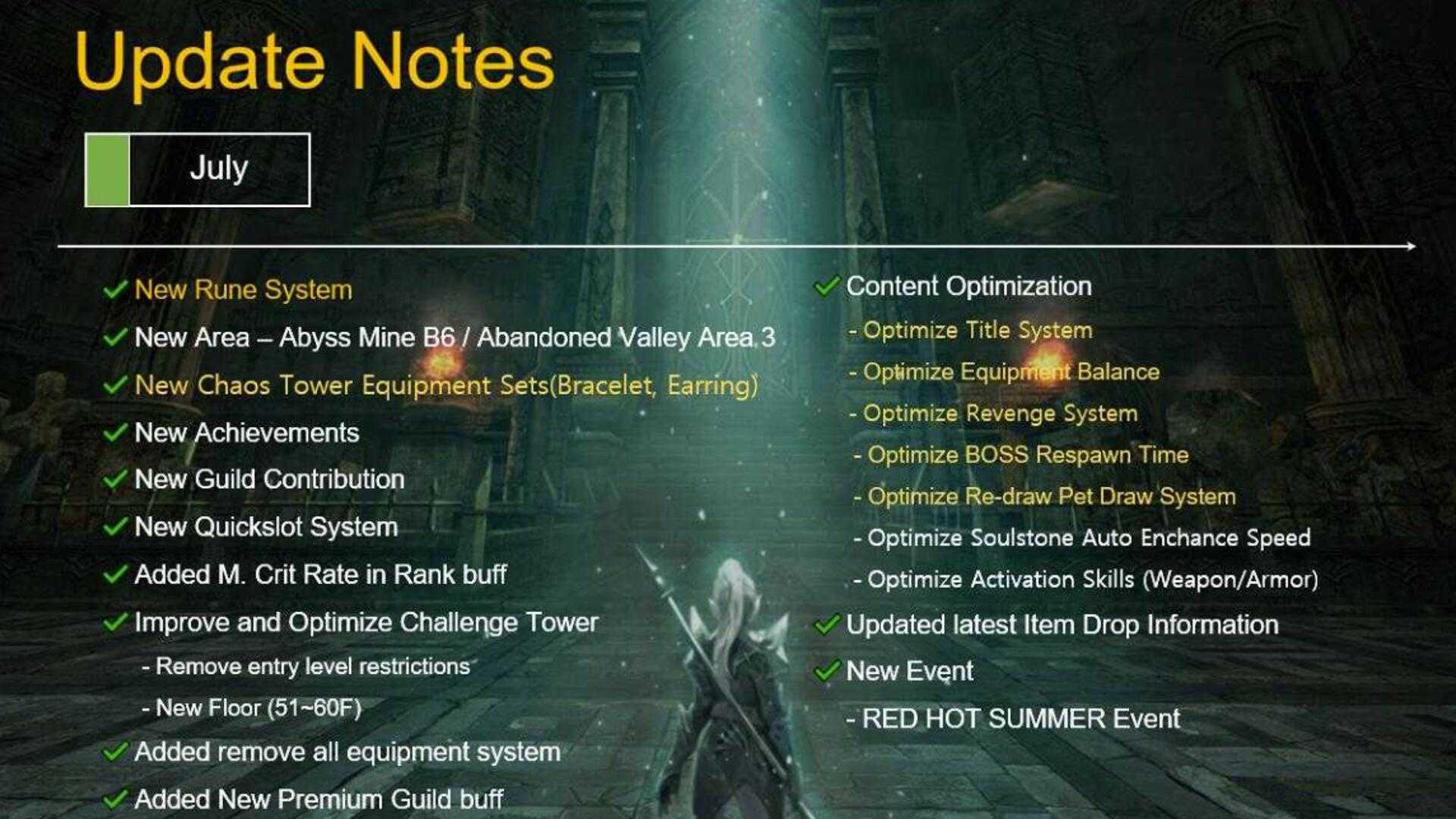 This is our first update after the official launch, and we hope that our adventurer will be satisfied with the updated content.
First of all, it updated on July 7th, with its update, we introduced the [Rune System] that can add runes attributes to the enhanced equipment.
In this update, we optimized the "Chaos Tower", we added new areas to [Abandoned Canyon 3 Area] and [Challenge Tower], and new achievements.
*New set items added to the Tower of Chaos and increase the rewards.
*A new shortcut key lock function is added, and participation distribution is added to the Guild tax distribution method to improve the system, and the Tower of Challenge will also be optimized and expanded.
*[Title System], [Revenge System], [Boss Respawn System], [Re-Draw Pet Draw System] Collection Book, and other systems will be optimized.
*The new [RED HOT SUMMER] event.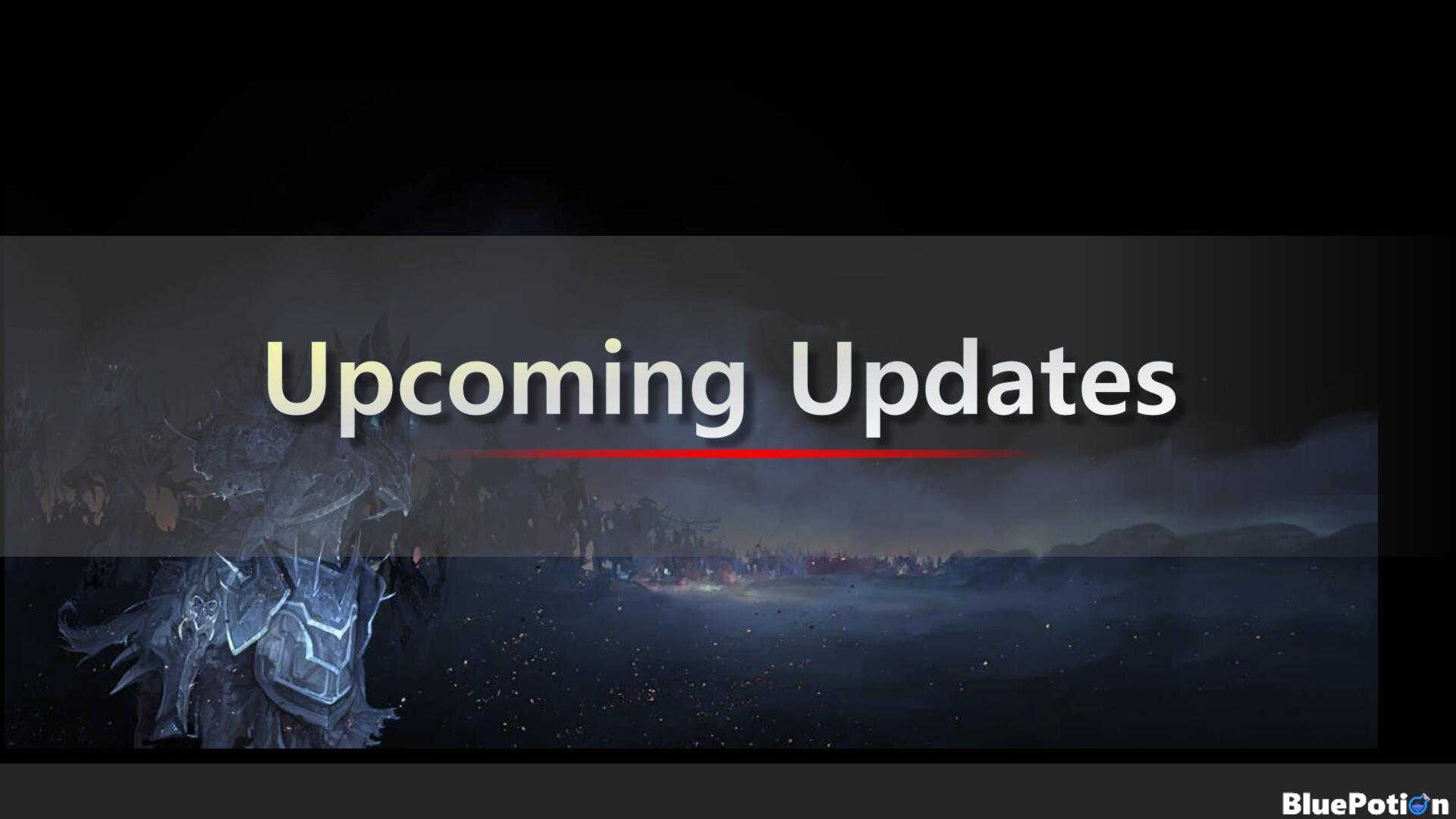 Next, I will introduce you to the update and future of our R&D plans.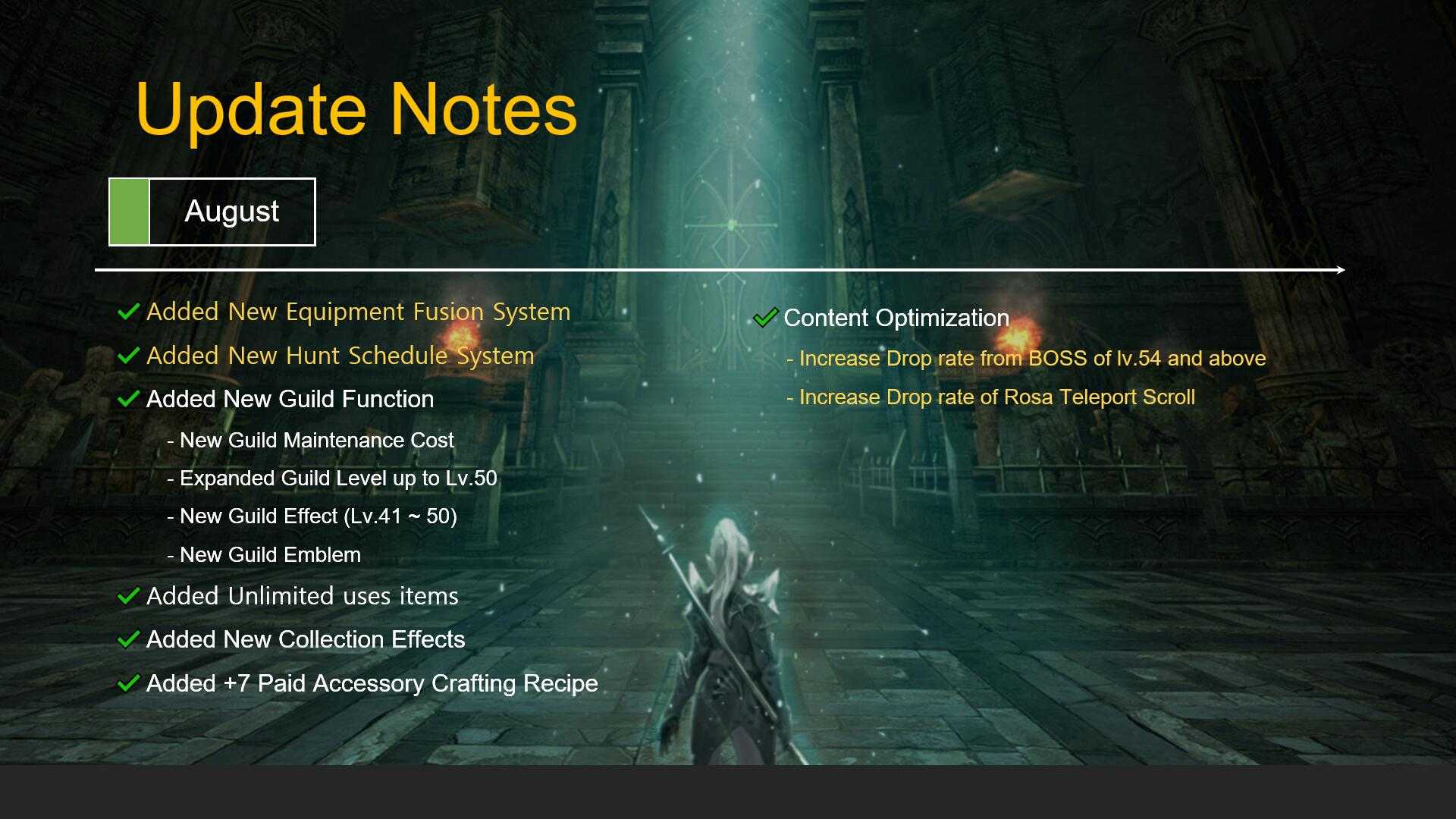 With the August update, we introduce The Hunt Schedule system, and a new equipment fusion system.
Now Adventurers can use this system to create higher-level equipment.
you can combine any unbound equipment, whether the equipment is enhanced, or soul enchanted.
There is also a new permanent-use item "Teleport Stone" that can be used to teleport adventurers to the abyss mines area or Rosa area. This item can be obtained from the Teleport Stone Box that will drop BOSS. Also, we added new collection buff with new stages, more magic crit evasion rate, PVP attack power, stun resistance, and other buffs.
Added a new "Guild Maintenance Cost". From 8/16 onwards, the maintenance cost will be charged at 5 am every Monday according to the status of the guild, and the fee needs to be paid with guild funds. The system will calculate the maintenance cost based on the guild level and the number of guild members. When a certain amount of Guild Maintenance Cost is paid, a Guild buff ticket will be distributed to Guild master's mailbox. With this update, the maximum Guild level has been expanded to Lv.50 with 10 new added buffs, new Guild Emblems, and the maximum value of the contribution of Guild reward has been increased to 1 billion. I should remind you that When Guild Maintenance Cost is unpaid, some Guild management functions will be restricted.
So please remember to pay your guild maintenance cost!We also increase drop rate from BOSS of lv.54 and above!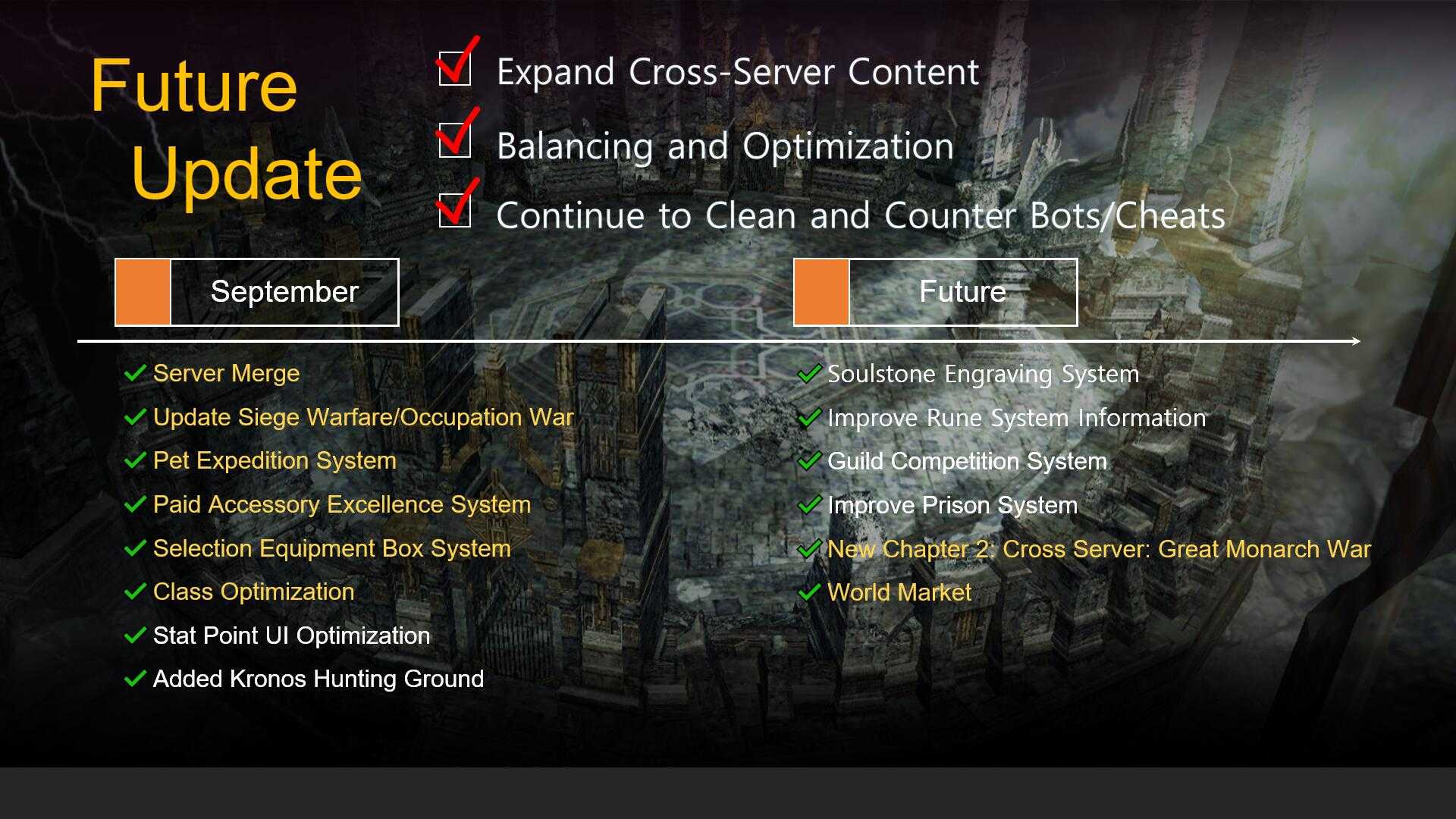 Next is the future direction of research and development.
First of all, in August, the large-scale battleexpected by all adventure will soon begin.
Looking forward to releasing the Territorial war for players that honed their strength so that they can show their power!In addition, thethat can help a player manage the dungeon hunt will be updated soon.We hope through this update, you can hunt in the dungeon more effectively.
Next, the Guild system will be adjusted.First, we expanded the level of the Guild to Lv.50, added maximum contribution of Guild rewards, and added a new Guild Maintenance Cost System.
In addition, we added new Collection Effects in the Item Registration Effect. We also added new unlimited use items [Teleport Stone/ Teleport Stone Box]Improve Drop rate from BOSS monster of level 54.
Added The "Growth Support Event" that can help adventurers to prepare their battle power faster, so they can participate in the upcoming Great War!In upcoming updates, Siege Warfare War and Occupation War will be added. We will also add Guild Competition System and improve Prison System. We also will add an existing update as players requested! Improved pet system and add new "Pet Expedition System"! We look forward to your feedback after its release! We plan to update the first large-scale [New Chapter 2: Cross-Server - The Great Monarch War] and the World Market with various other content.
Because it is the first large-scale update, some events will be prepared! So stay tuned!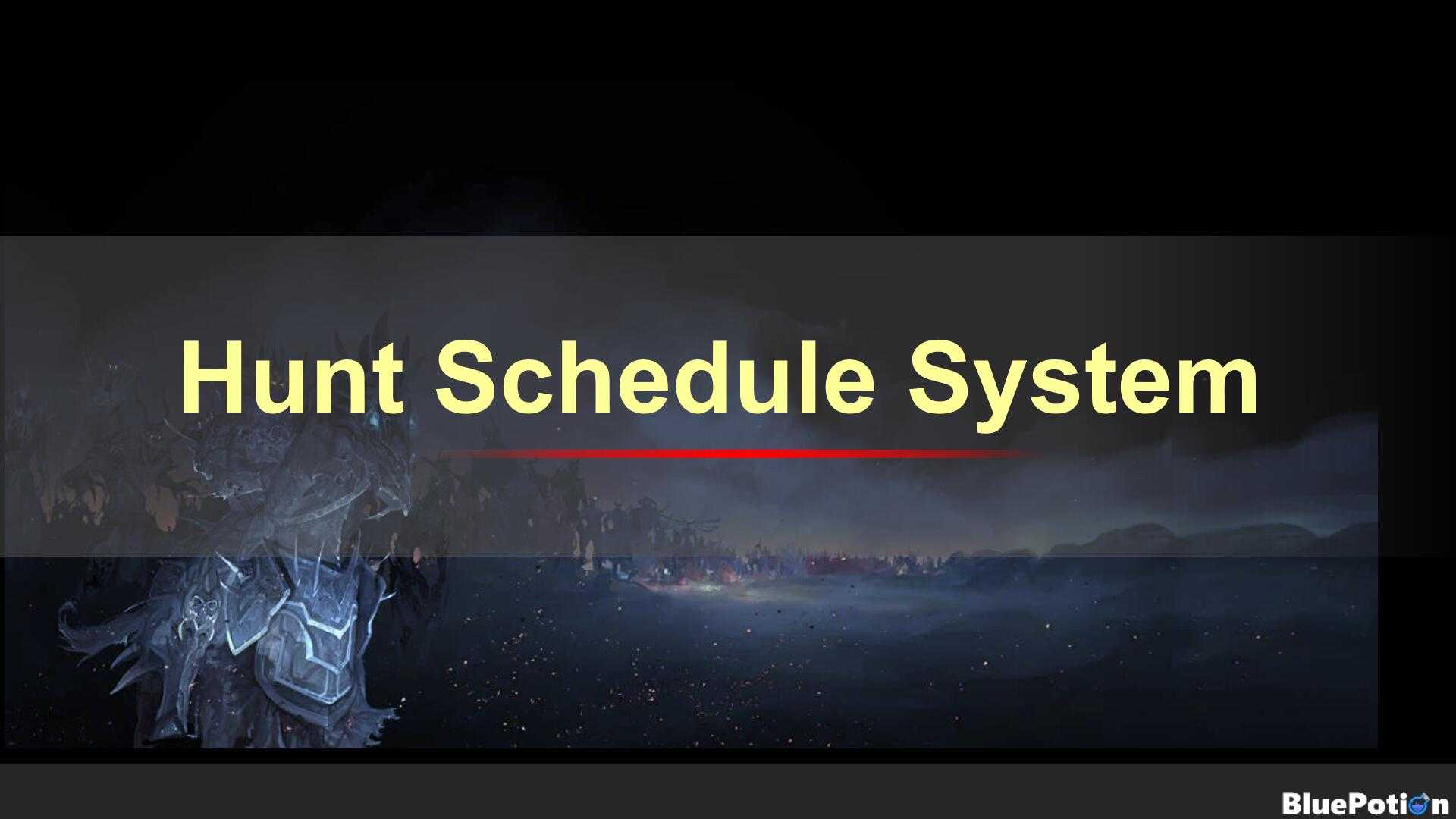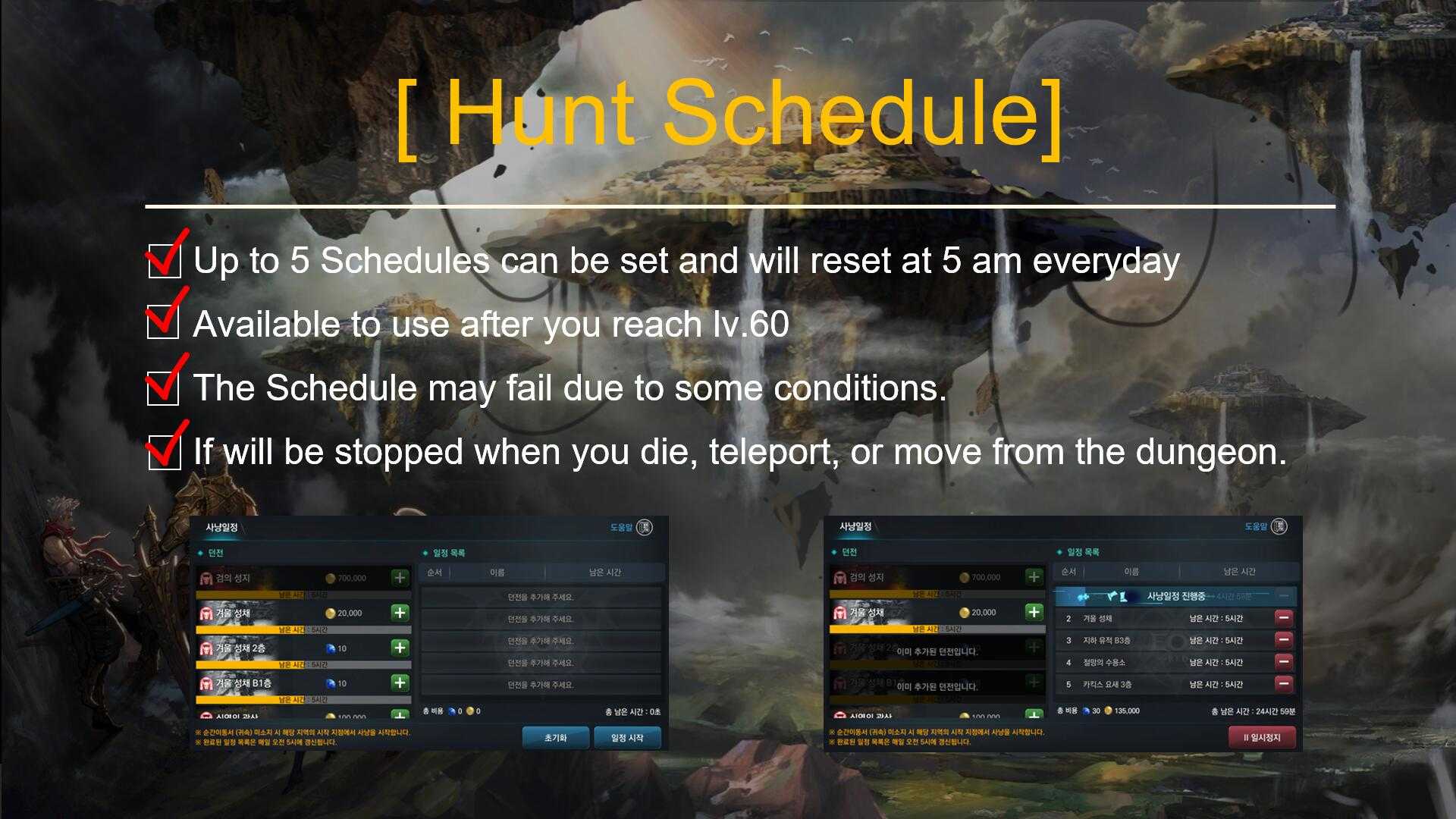 It is now possible to schedule a specific Dungeons that you want to hunt automatically. The Hunt Schedule system is available after you reach Lvl60. Up to 5 schedules can be set and will reset at 5 am every day. The Schedule may fail due to limited levels, limited remaining time, insufficient gold, and other conditions.
The Hunt Schedule will be stopped when your character dies, teleports, or doing Kronos, Siege Warfare, Territory War, Revenge, Challenge Tower.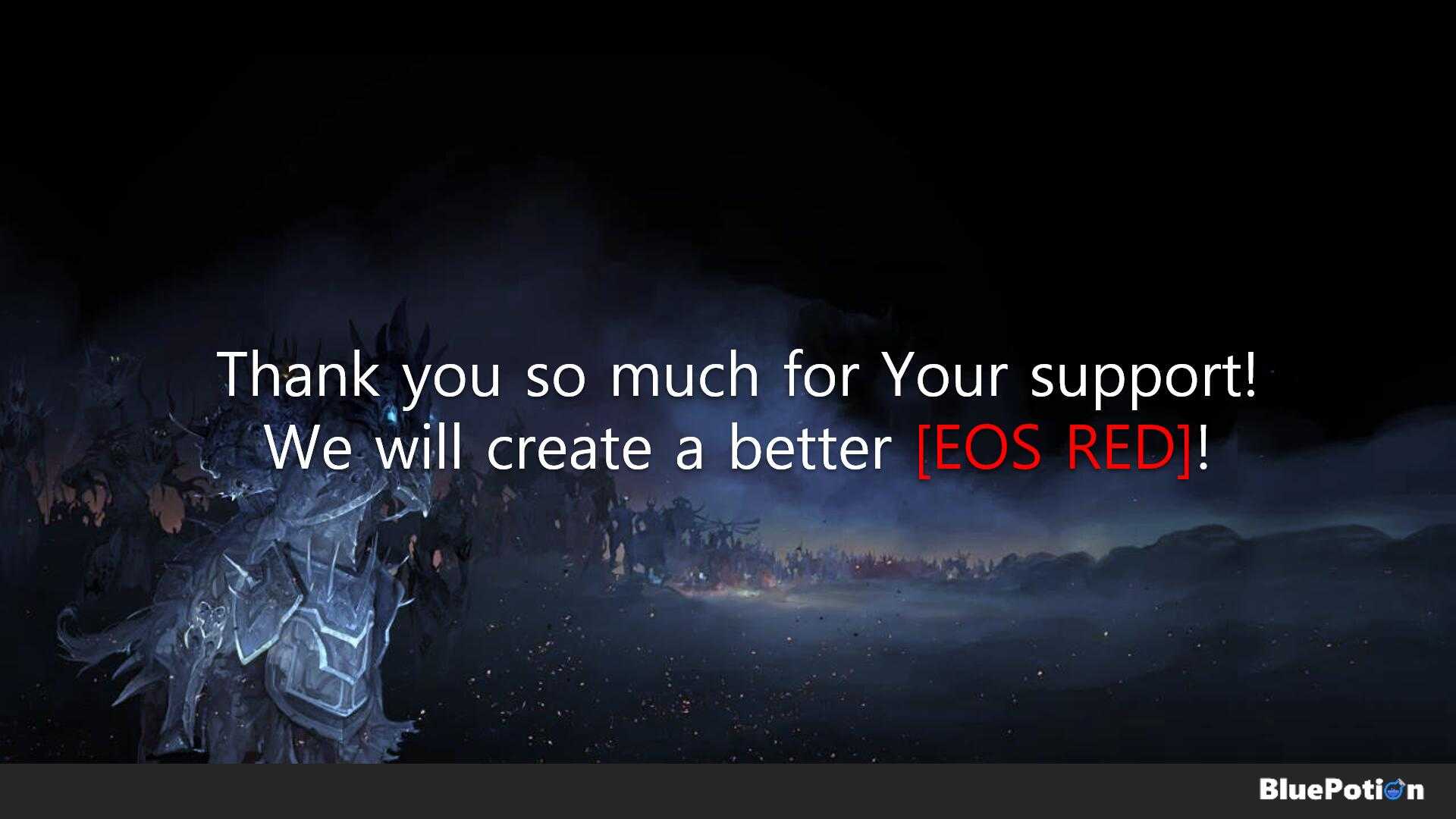 We will always listen to the voices of the Southeast Asian adventurers and strive to create the game they hope for.
Although the improvement is not immediately, we will surely step by step improve and try to satisfy everyone.
In this hot summer, I wish everyone good health. Thank you for playing with us!
July27, 2021
[EOS RED]PD Kim Ilho