The letter of thanks from the 《EOS RED》 Development Team
《EOS RED》 was officially launched on June 2nd, 2021. 11:00 (GMT+8). All eight servers were launched on the first day. To celebrate the game launch, the 《EOS RED》 Development team in Korea will provided a special gift and promise. See below for details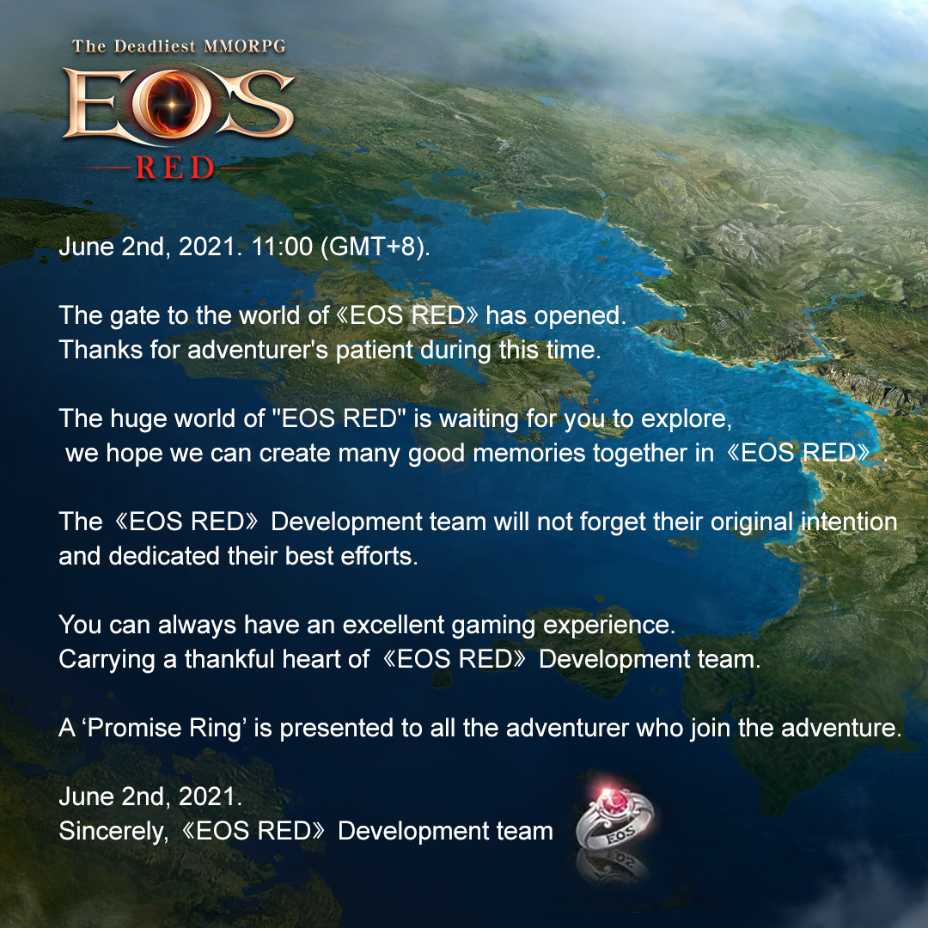 After the official launch, if you have any questions, please contact customer service center or Facebook Fan page for consultation, and our team will answer as quickly as possible.
If we cannot provide immediate response in a short time, 《EOS RED》 Development Team
will also arrange additional time to regularly respond to similar problems to the advanturer and arrange time to announce the plan.
Dear advanturer's, let's meet in the world of 《EOS RED》!
Sincerely, 《EOS RED》 Development Team