Hello, the Chosen
We are glad to tell you how to redeem the reward coupon number.
1. Enter the official website of EOS RED https://sea.eos-red.com/
2. Click "Go to query" to check detail .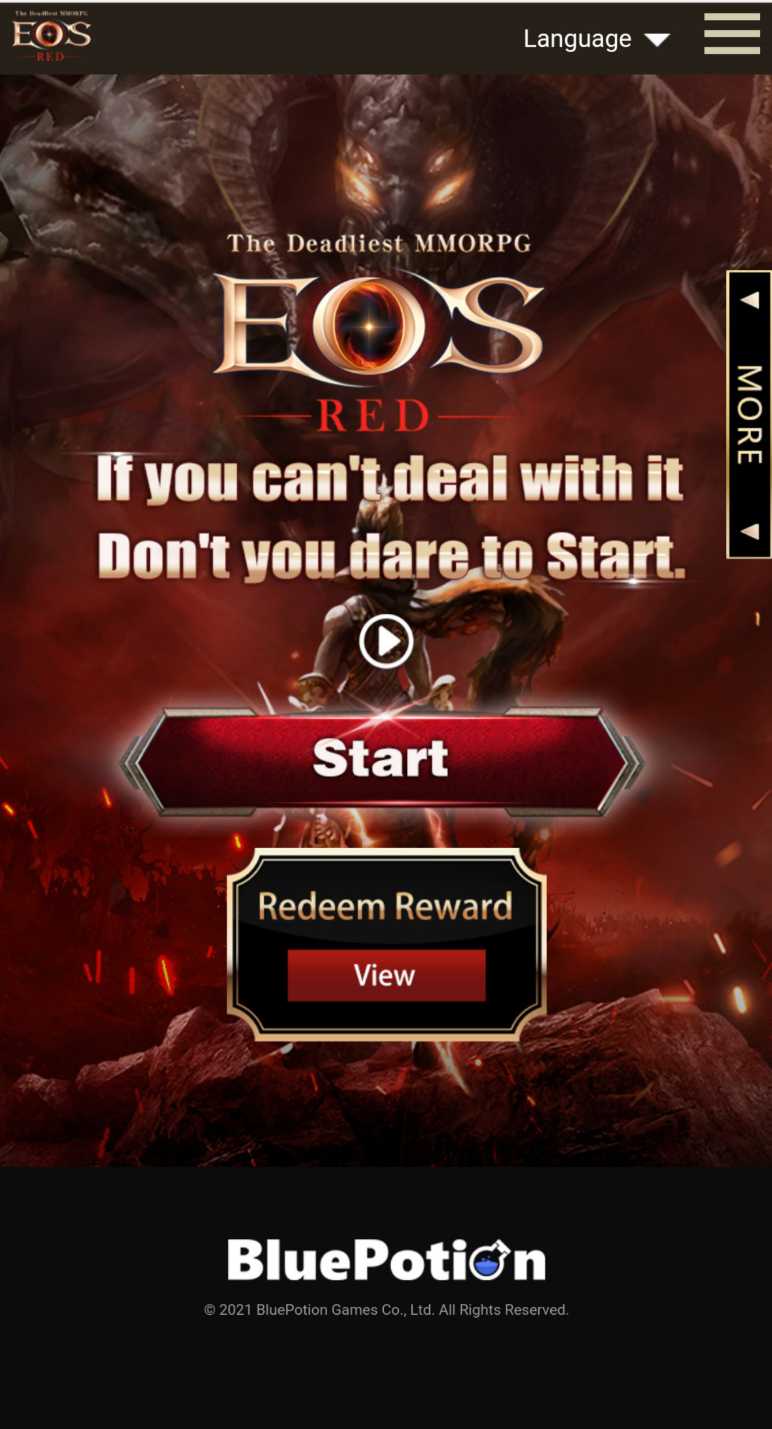 3. Enter the "phone number"correctly
(You need the screenshot of your mobile phone number)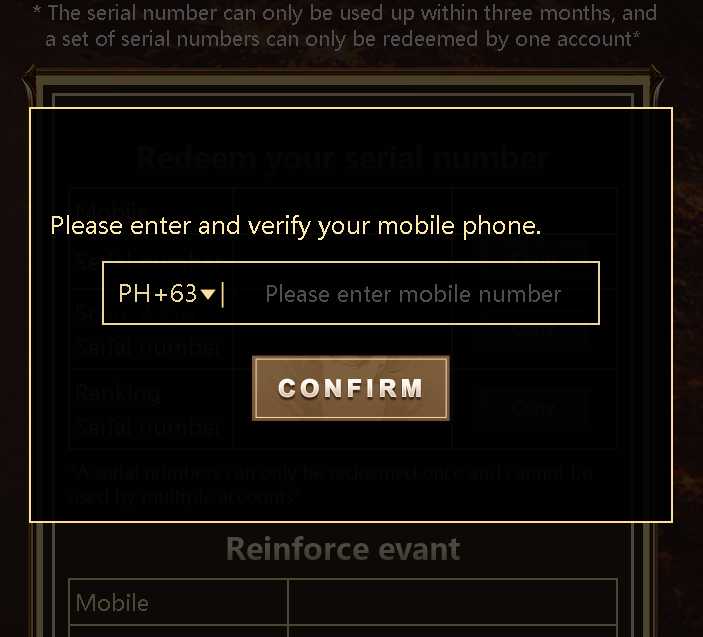 4. When you see the coupon number of the reward you want to redeem, press "Copy Serial Number" on the right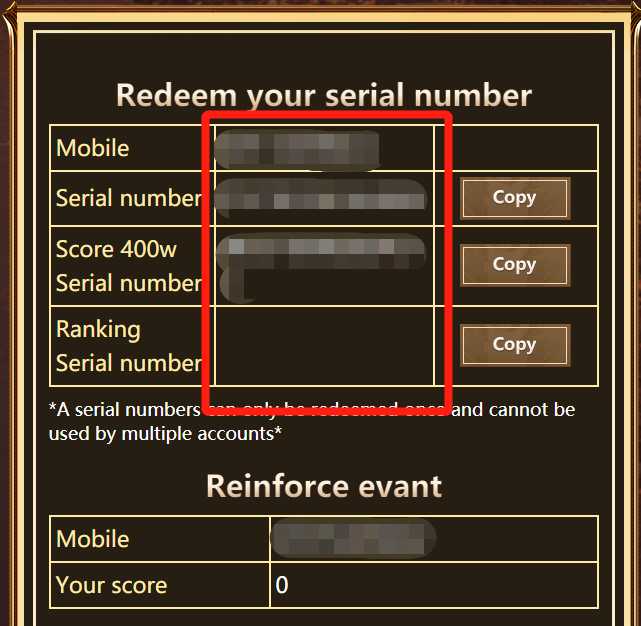 5. Enter the game interface and click the "≡" menu on the right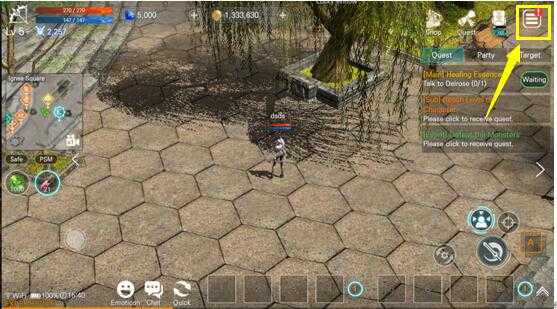 6. Select "option" in the menu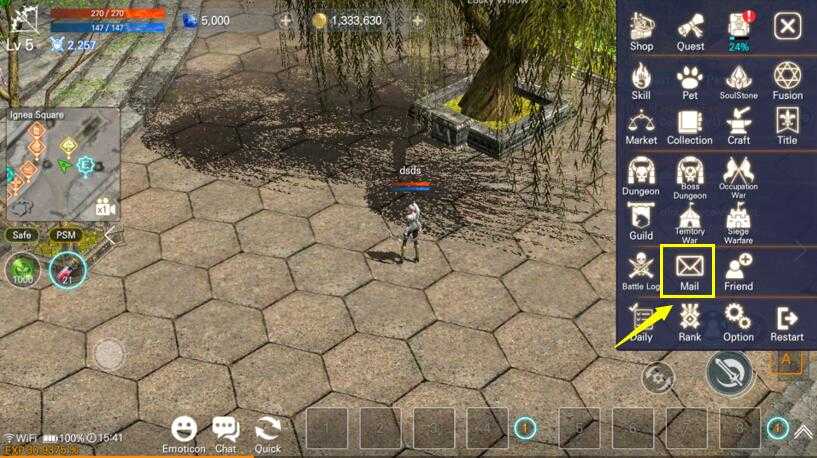 7. Select "Info" and click "Register Coupon"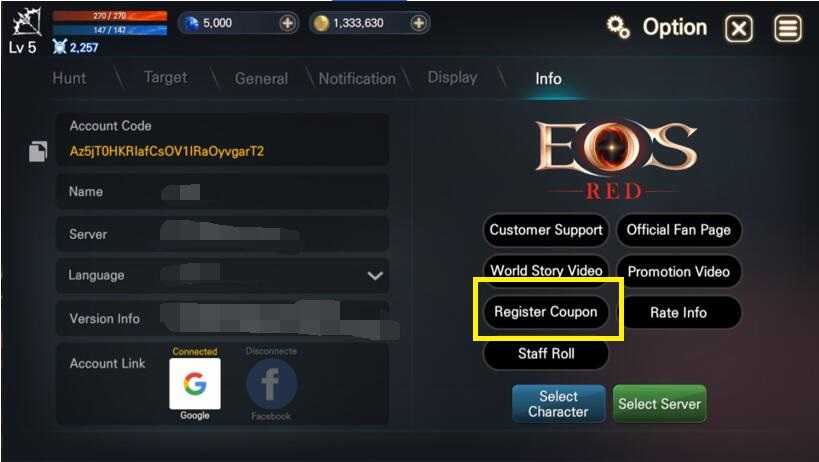 8. Enter the "Coupon number" and press the OK button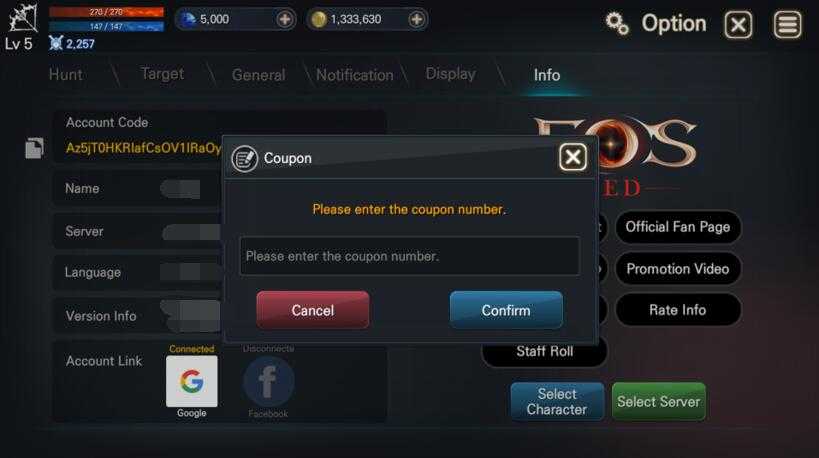 9. After redemption is successful, a prompt will pop up and the reward has been sent to the email.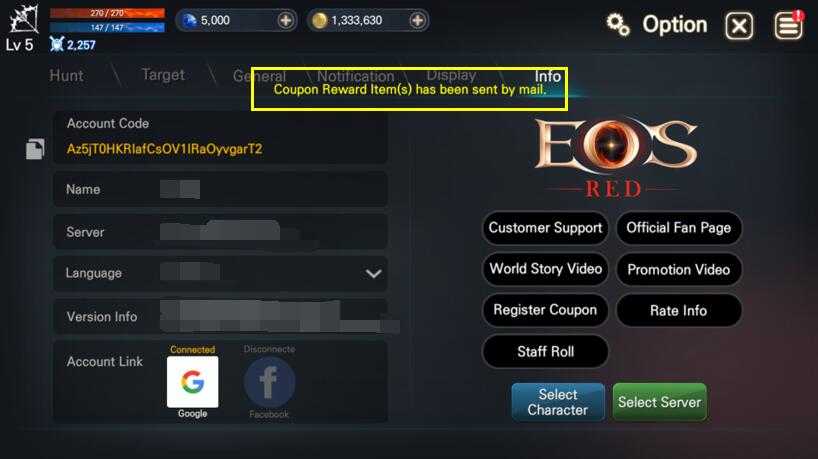 10. Back to the game interface, press the "≡" menu on the right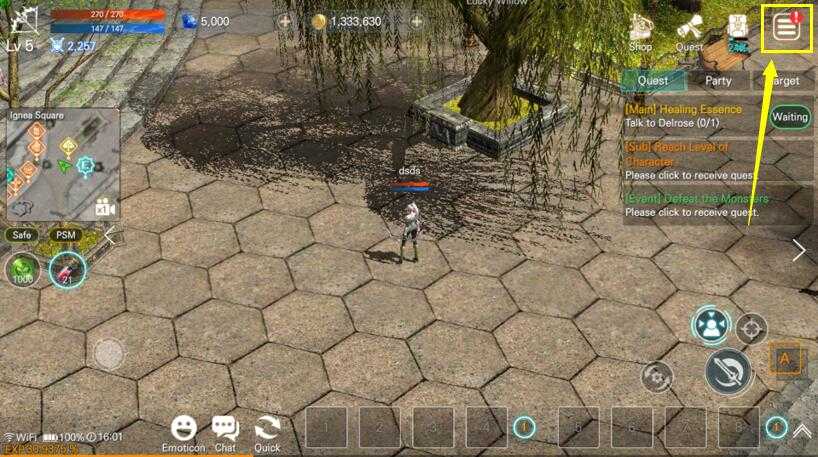 11. Click "Mail" in the menu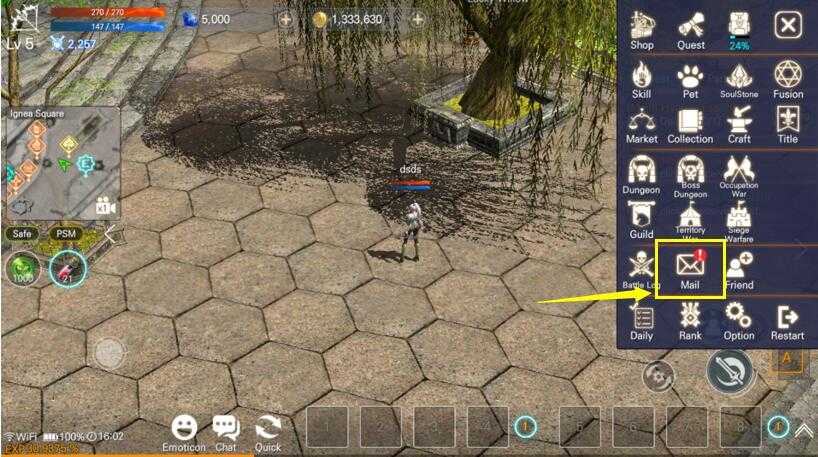 12. You can confirm the reward in the email and receive it.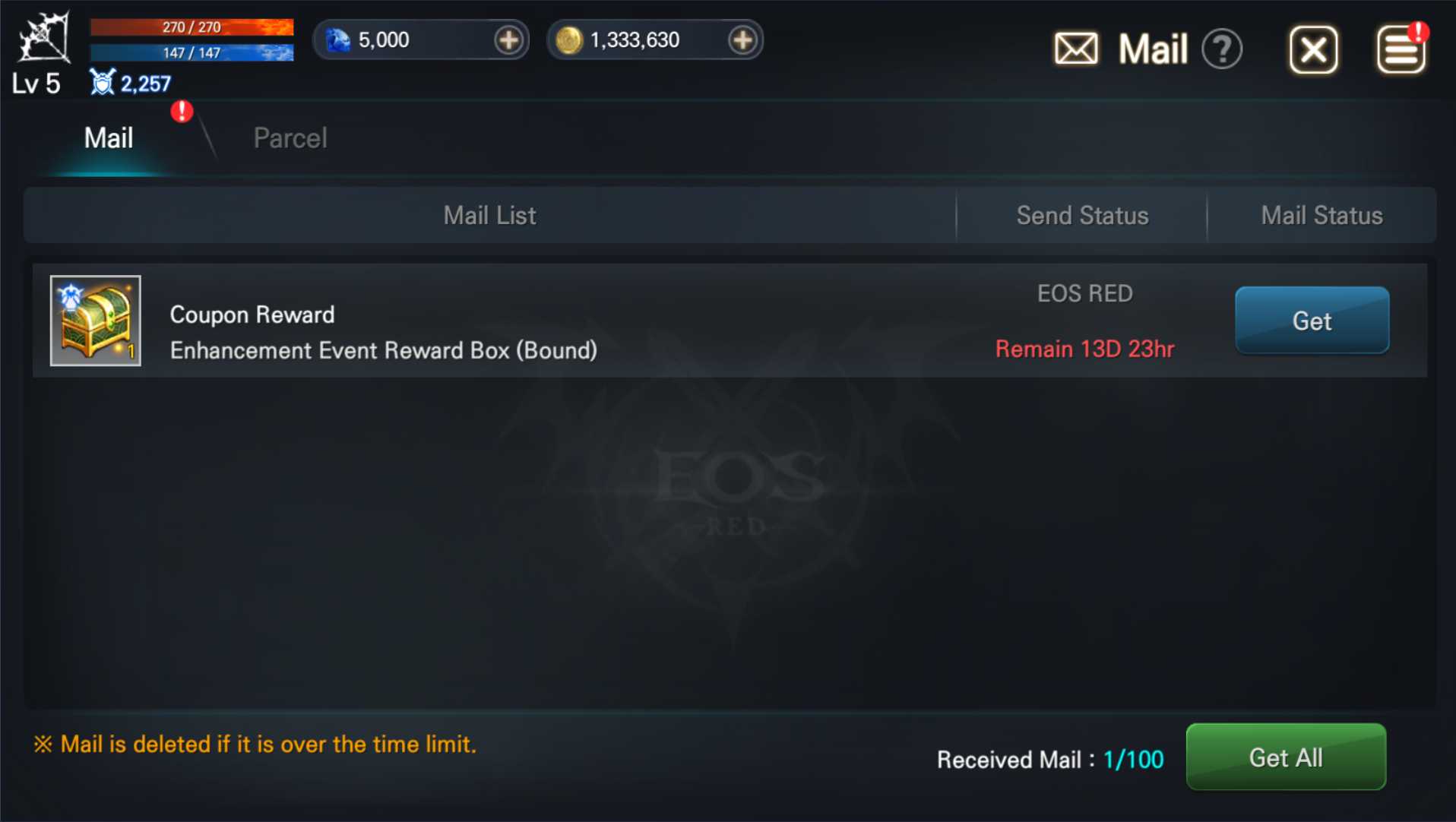 Sincerely, "EOS RED" R&D team